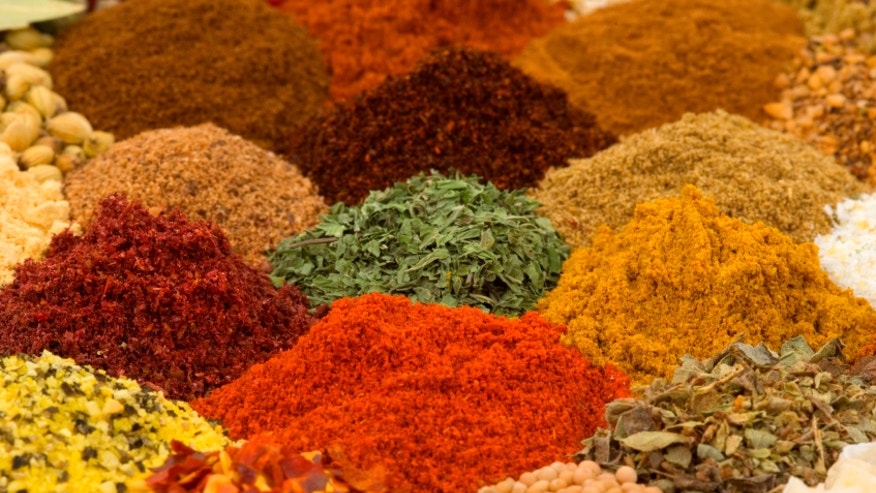 If you take a look at the labels on your skin care products, chances are you'll find some of the ingredients right on your spice rack. Julie Banderas recently sat down with beauty expert Nina Sutton to find out natural ways to spice up your beauty routine.
Turmeric
Tumeric is known as the "golden spice of life." This Indian spice is touted for many health benefits resulting from its anti-inflammatory properties and antioxidants. In fact, it is often applied to the skin of Indian brides-to-be in order to ensure they have radiant skin on their wedding day. Curcumin is the active ingredient in turmeric and has antifungal, anti-allergic, antiseptic and antibacterial properties. At home, help even skin tone by mixing a ¼ teaspoon of turmeric with 1 teaspoon of lemon juice to create a paste. Apply to your face to help with hyper pigmentation. Rinse after 10 minutes.
Cinnamon
Cinnamon oil is used in lots of lip plumpers. Make your own lip plumper by wetting a cinnamon stick with water and applying to your lips. Another method is to apply petroleum jelly to your lips, pat a little cinnamon powder on top and reapply. For your face, cinnamon has anti-fungal and antibacterial properties. Its texture, although fine, is rough enough to gently exfoliate the skin.
Ginger
Ginger has so many great properties. The fragrance is invigorating and the spice has anti-inflammatory properties which can help calm puffiness and increase blood flow to your skin, giving you a natural glow. Ginger also boosts circulation, which can help to reduce the appearance of cellulite. Create a cellulite body scrub by mixing ½ cup sugar with ¼ cup olive oil. Add 2 teaspoons freshly grated, peeled ginger and some lemon zest. Use it in the shower to rejuvenate you and awaken your senses!

Cayenne Pepper
Cayenne pepper can help to boost circulation to your scalp, which has been shown to promote healthy, shiny hair. Simply massage cayenne pepper sauce into your scalp, making sure not to get it in your eyes, and rinse out.
For more information, visit NinaSutton.com.