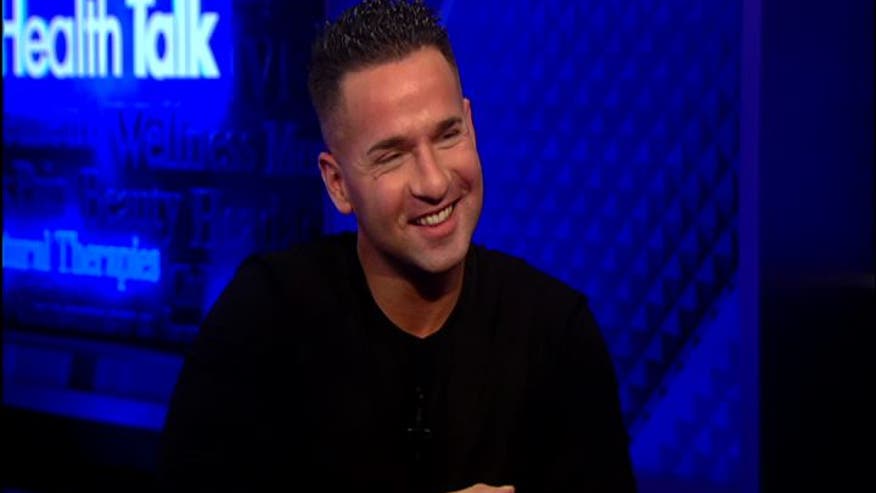 TV viewers got to know reality star Michael Sorrentino on the show "Jersey Shore" starting in 2009. Although it seemed like cameras followed him everywhere, they didn't always capture his struggles that went on behind the scenes.
After suffering a neck and back injury, 'The Situation' became dependent on prescription painkillers. He recently sat down with Fox News' Julie Banderas to talk about overcoming his downward spiral with addiction.
It started in 2011 when Sorrentino was chosen as a contestant on the TV dance completion "Dancing with the Stars." He injured his neck and back during competition and was prescribed an opiod-based prescription painkiller by his doctor.
"Once you get prescribed by a doctor, you feel like it's okay cause you have that piece of paper," Sorrentino said. "I continued on, and months and months later, that prescription turns into dependence."
Nearly a year later, Sorrentino had gone from taking the recommended dose of three pills a day, to double the maximum dose.
"You know, after a certain time period, your body gets dependent on it, and you need it just to wake up, just to function," he said. "And I hid it pretty well, but eventually after about a year, I couldn't hide it anymore, and I had to get help."
It was then Sorrentino chose to go into a rehab program and face his addiction head-on. Now he has partnered with ResetReality.com to help others overcome their dependence on drugs.
"It's a website that has very helpful tools and information for the average person to go to, to find information on doctors and faculties," he said. "It has my story, it has many other stories that are like mine that have to do with opiod prescription painkillers, or the addiction, that's really a disease, and how you can help loved ones or yourself."
For more information, visit ResetReality.com.