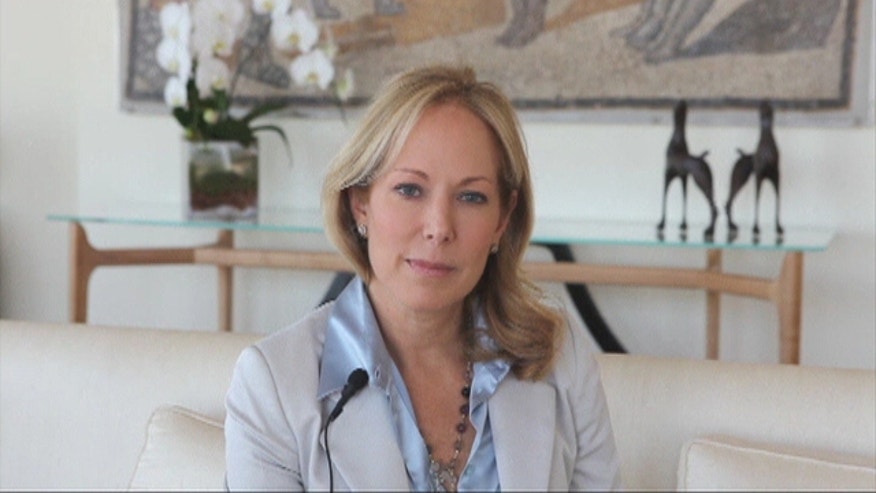 Venezuelan Maria Eugenia Maury's elegant apartment, almost 1,000 feet above the bustling East Side of Manhattan, has become a philanthropic hosting spot.
She and her husband, former Harvard professor William Haseltine, share a love of science, the arts and music, serving on the boards of many New York organizations — the Metropolitan Opera, the Metropolitan Museum, the Museum of Modern Art and El Museo del Barrio, among others.
Their biggest event is their annual winter ball, known as 'My Hero Gala.' It honors some of the year's best advocates and attracts famous celebrities, like fashion designers Carolina Herrera and Marc Jacobs and well-known actors like Eva Mendez and Gael García Bernal.
And the powerful couple shares a passion to give back. Dr. Haseltine, a scientist who has done pioneering work on cancer and AIDS, created a foundation called Access Health International.
"There is nothing more rewarding than saving lives and empowering people, nothing more wonderful than making this a healthier, better world for everyone to enjoy," Maury says.
Maury has been the president of the board of AID for AIDS International since 2001. This non-profit organization is trying to improve the quality of life for individuals across the developing world dealing with HIV/AIDS, focusing on those living in Latin America and the Caribbean.
AID for AIDS has sent nearly $90 million worth of medicine to beneficiaries in over 37 countries worldwide.
Maury said she became involved after hearing heart-wrenching stories about young people infected with AIDS.
The whole family has been great supporters of the cause. Her daughters Karina, Manuela and Camila walk with her in the annual Aids Walk of New York since they were young.
Maury's mission is to continue fighting against the stigma and discrimination toward people living with HIV/AIDS. And to continue granting health access to Latino communities, and saving lives, one by one.
Follow us on twitter.com/foxnewslatino
Like us at facebook.com/foxnewslatino