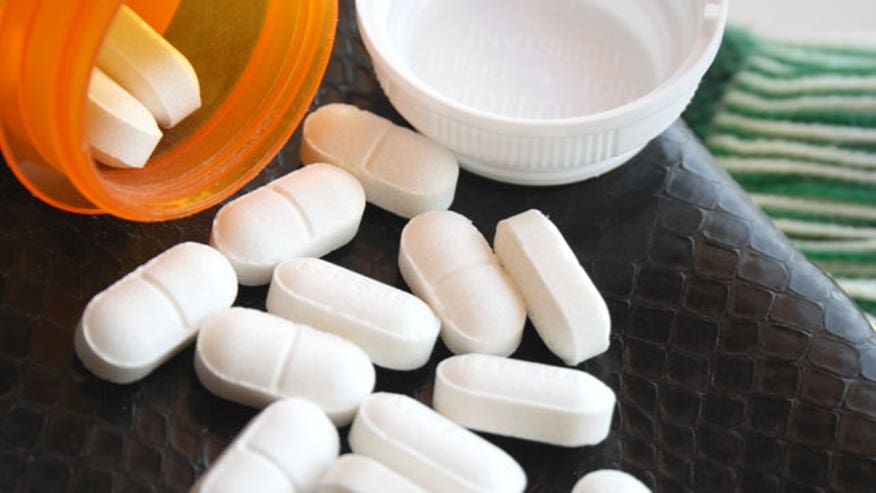 American drug companies are leading the way in pain management, but their efforts have created a very dangerous byproduct: Painkiller addiction. In fact, more than 16,000 people die from overdosing on prescription pain pills each year.
Two years ago, the makers of some of one of the most potent opioid painkillers on the market, OxyContin, voluntarily replaced their old formulation with non-crushable pills to make it impossible for addicts to snort or inject them. As a result, tampering and abuse of those drugs has decreased dramatically, in some cases, more than 70 percent.
Now, with patents set to expire, generic versions of these drugs' old formulations could be hitting the market as soon as April 16, 2013.
"All of the opiate pain relievers are very dangerous if they are not used properly – if they are used properly, of course – they are safe," Michael Barnes, executive director of The Center for Lawful Access and Abuse Deterrence (CLAAD), told FoxNews.com. "We need to bear in mind that we are not just dealing with opiates, that all controlled substances by their definition are more dangerous and they need to be dealt with more care."
Barnes said much of the problem with prescription drug abuse is associated with long-acting pain relievers that were intended to give the medication over a period of a day, but people who abuse medications have learned that pills can be crushed and snorted or melted down and injected. This creates an immediate high that is extremely dangerous because all the active ingredients of a time-release medication enter the blood stream at once.
As a result of the looming patent expirations, a bipartisan group of lawmakers led by Rep. Hal Rogers (R-Kentucky) and Rep. Bill Keating (D-Massachusetts) is reintroducing the Stop the Tampering of Prescription Pills (STOPP) Act, which would prohibit any old-formula opioid from entering the market if the U.S. Food and Drug Administration (FDA) has approved a tamper-proof version of the therapy.
"We are dealing with on a very tight deadline because April 16 is when we are going to see possibly an influx of very powerful pain medications that can be crushed and snorted or melted and injected after some of the manufacturers already removed those products and replaced them with safer products," said Barnes. "We are very concerned that we need the FDA, and if not the FDA, Congress to prevent these medications from flowing back into our communities."
Barnes noted that some states have started implementing prescription monitoring programs that aim to prevent 'doctor shopping' and prescription fraud, but said that those programs contain loopholes and tend to lack education for prescribing physicians.
"We have a comprehensive national strategy, but right now we have less than a two week deadline to deal with this threat of crushable medications coming back to market, and so what people need to do urgently is to write to the FDA," said Barnes. "It is possible to do so through email, write to your member of Congress and say 'Please do not allow these medications to come back to the market.' The powerful opiate pain relievers must be crush-resistant and tamper-resistant to prevent certain forms of abuse."
This is not a silver bullet, Barnes added, this is not something that is going to prevent anyone from taking too many, but it is one way that can make a difference.
For more information on how you can get involved, visit www.claad.org.