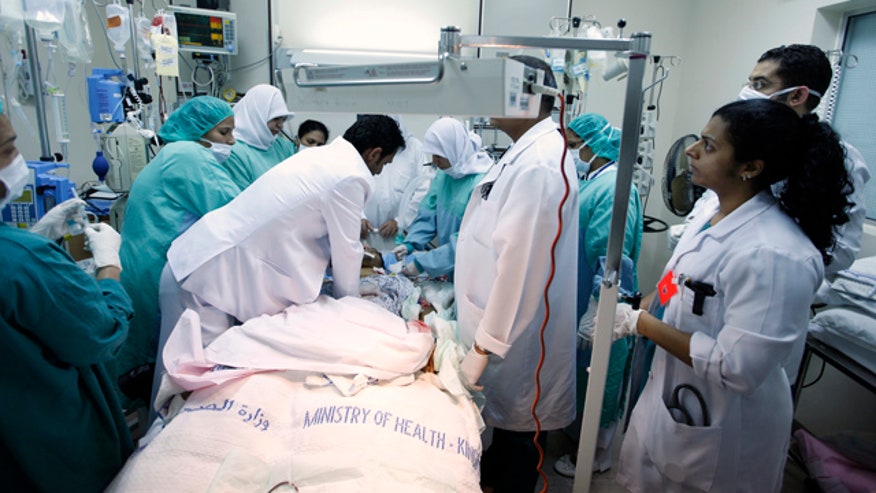 Since the start of the Bahraini uprising in February 2011, ongoing unrest has created unique challenges for the country's health care system.
What began as part of a revolutionary wave of protests aimed at gaining greater political freedom and equality for the country's Shiite population, and to put an end to the reign of King Hamad, had turned violent, resulting in the overcrowding of emergency rooms by injured protesters and dwindling access to quality health care for the sick and dying. The Bahraini government soon began to view hospitals and medical clinics as hubs for members of the opposition trying to destabilize the country.
"Initially, when the whole crisis occurred, there was a shamble within the health care system. Clearly that was brought to a quick resolution and now there's a little bit of a civil order especially in terms of the health care services provided to the civilians," Dr. Abdulla Al-Khan, an international health consultant and director of the Center for Abnormal Placentation at Hackensack University Medical Center in New Jersey, told FoxNews.com. "I think the challenges that they have, clearly, are the protesters and especially the opposition."
Al-Khan said for the most part, there is order in the hospitals and medical centers in Bahrain -- a far cry from the chaos that ensued at the Salmaniya Medical Complex, the country's largest public hospital, after at least a dozen medical staff were arrested for joining the opposition in protests.
While Al-Khan acknowledged that the Bahraini government has been working to make sure public hospitals are functioning at full-capacity to provide exceptional health care to its citizens, protesters for the opposition are still making it difficult for sick citizens to get care – and compromising the lives of children along the way.
"They are having this battle, they are trying to compromise with the opposition, the opposition still have small children who are using all sorts of devices – gas tanks, which is becoming a huge problem right now, and I witnessed that and quite frankly, it's scary," Al-Khan said.
International human rights advocates and some of the country's doctors have reported that the Bahraini government blocked ambulances from aiding wounded patients and in some cases, hospitals were being used as detention centers, causing injured protesters to avoid seeking much-needed medical care. But government officials have said that members of the opposition were only handed over after medical treatment and vowed to investigate claims of violations.
Al-Khan said that politics and medicine can sometimes go hand-in-hand and have a domino effect when it comes to the health care system in a country at a political crossroads, but noted that both the government and the citizens of Bahrain need remember what is really important for the country's future.
"Let's focus on issues that's more important to the children of Bahrain, to the region, as opposed to these political issues," Al-Khan said. "The psychological stresses of politics affect an individual's health – if you have a huge political issue that causes casualties, that affects health."