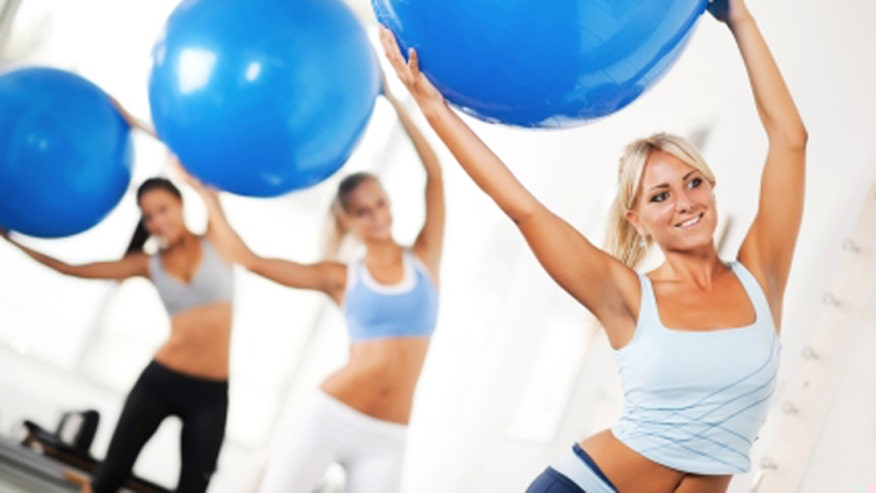 So many people make New Year's resolutions to get in shape – and they usually end in failure.
Fox News' Anna Kooiman spoke with fitness experts at Equinox Gym in New York City to find out the best way to start a New Year's fitness regimen – and stick with it.
Geralyn Coopersmith, senior manager of the Equinox Fitness Training Institute, said the biggest problem people have is biting off more than they can chew. To bypass this problem, she said it's important to keep initial workouts short and simple.
"'If people can do 20 minutes, three times a week – that would be huge," Coopersmith said. "Monday, Wednesday, Friday – let's say 20 minutes…even if you broke it up into two, 10-minute intervals, morning and night."
A lot of people make the excuse they don't have enough time to exercise. Coopersmith detailed various at-home exercises for busy individuals – such as glute bridges, leg-lowering exercises and quadra-ped exercises.
While exercise is an essential aspect of getting fit, changing your diet is just as important. And the changes don't have to be drastic.
"Eating lean and green is always a good strategy," Coopersmith said. "If it's close to nature – if its green in color – and lean proteins, [eat] those two things as much as you can."
What is the most important part to keeping up with a New Year's resolution? Commitment.
"Just show up," Coopersmith said. "Even on days when people think 'I just can't, I just can't;' even if you go, and you're with a trainer or you're [at] your own home working out – just do 10 minutes, do five minutes – do something."