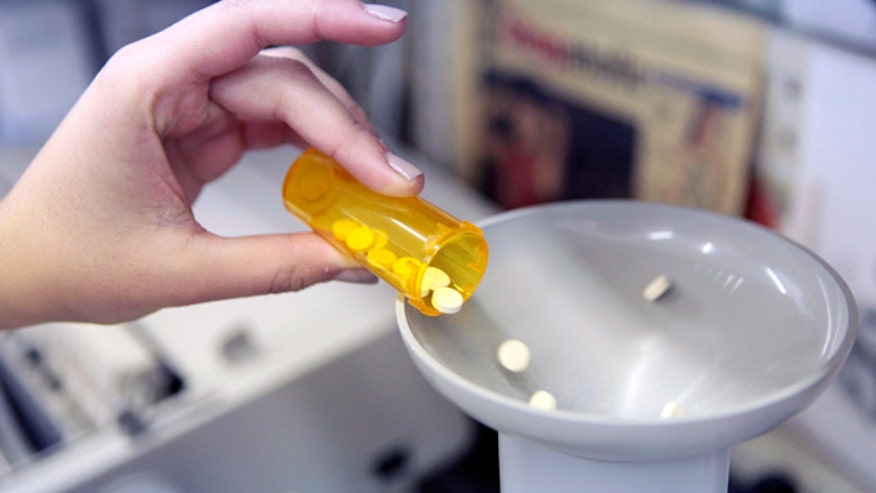 Generic drugmakers plan to work with distributors, wholesalers and others to create an advance warning system for medicines that are in short supply, the head of the U.S. generic industry's trade group said on Thursday.
The private-sector system would supplement a notification system used by U.S. health officials to inform patients and others of looming supply problems for these life-saving medications, most of which are generic.
The number of drug shortages has escalated this year to a record 220 medicines, up from 56 in 2006. President Barack Obama in October issued an executive order calling on the Food and Drug Administration to get better advance notice of supply issues.
The FDA has said early notification allowed it to prevent 137 shortages in the past two years by working with other companies to plug the gap with ramped-up production.
But by law, the FDA cannot force manufacturers to report supply disruptions unless they are the only maker of a drug and it is life-saving. The FDA said most shortages do not fall under that category, as there are at least two suppliers.
"FDA's ability to respond to drug shortages is ... constrained by its lack of systematic data, limited resources, and an absence of performance measures."

- Government Accountability Office
Senator Amy Klobuchar, a Democrat from Minnesota, along with Robert Casey, a Democrat from Pennsylvania, introduced a bill in February that would force all drug companies to inform the FDA about looming shortages.
But Ralph Neas, the head of the Generic Pharmaceutical Association (GPhA), said the FDA was not necessarily the best organization to provide notification on shortages.
"They don't have the analytical background with respect to the private sector," Neas told Reuters after a Senate hearing on drug shortages. "That's just not the expertise of the FDA."
Sandra Kweder, deputy director of the FDA's office of new drugs, said the agency had only learned of the generic group's proposal on Thursday and would review it carefully.
Fast analysis
Neas's comments echoed a critique of the agency by the Government Accountability Office, which also on Thursday released a report on the issue of shortages.
"FDA's ability to respond to drug shortages is ... constrained by its lack of systematic data, limited resources, and an absence of performance measures," the GAO wrote.
"FDA's information does not lend itself to analysis," the report said, adding that the agency's databases lack historic data and are hard to aggregate and share among departments.
At the hearing, Neas proposed an Accelerated Recovery Initiative (ARI) where manufacturers could voluntarily report supply problems to distributors and others in the drug supply chain so they can respond more quickly.
A third party, as yet undetermined, would gather the information, Neas said. Data on pricing would not be shared. The group would also continue to work closely with FDA.
Neas said the program would need prior approval by the Department of Health and Human Services and the Federal Trade Commission to make sure it did not violate anti-trust laws. The program could launch by the middle of 2012, Neas said.
Mike Alkire, chief operating officer of the Premier Healthcare Alliance, which plans to participate in the program, said the FDA does not work with hospitals and patients further down the supply chain, focusing most of their communication on manufacturers.
"This will serve as an early warning and information gathering service that will make the FDA's job much easier, allowing them to act in the fastest possible manner," Alkire said.
"The way we believe we can get this done is from inside healthcare," he said. "We believe there's the right private-sector solution to this."