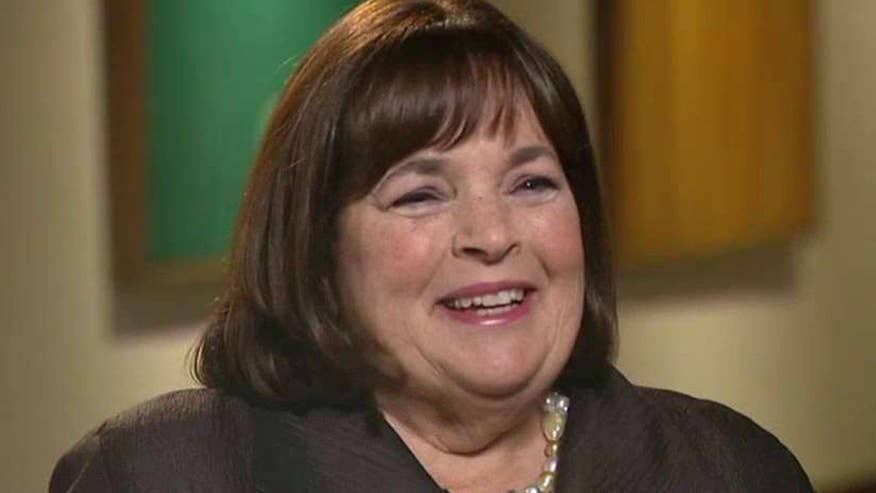 Ina Garten, best known as "Barefoot Contessa," took to social media Thursday to make an exciting announcement.
The popular television chef and best-selling cookbook author revealed on Instagram that her upcoming TV series "Cook Like a Pro" will be debuting on Food Network mid-May.
In the post, Garten and her assistant Lidey Heuck are pictured standing in front of a chocolate ganache cake with a decorative white pattern.
"Fun today filming with @lideycakes for my new TV series "Cook Like a Pro" on @foodnetwork!!" she wrote. "Airing mid-May; stay tuned!!"
FOLLOW US ON FACEBOOK FOR MORE FOX LIFESTYLE NEWS
As People magazine noted, Garten posted a similar cake on her Instagram four weeks ago, writing, "Chocolate Ganache Cake with chevron decoration — looks professional but with a little practice it's really easy!!"
With nearly 15 years of on-air experience and 10 cookbooks under her belt — "Cooking for Jeffrey" being her latest best-selling tome — Garten certainly seems ready for her next television project.
Garten, who formerly worked as a staff member in the White House Office of Management and Budget, got her culinary start when she purchased a specialty food store in the Hamptons in 1978.
She sold the shop a few decades later and turned her attention toward cookbooks, releasing her first in 1999. Her career blossomed as a best-selling author, and by 2002, she was hosting the original "Barefoot Contessa" program on the Food Network.
INA GARTEN, CHRISSY TEIGEN HAD THE BEST-SELLING COOKBOOKS OF 2016
Specific details of Garten's new series "Cook Like a Pro" have yet to be revealed, but judging by the name, it sounds like Garten will be sharing her expertise, tips, and catering tricks for those who may consider themselves to be less-culinary minded.
Garten, who has garnered something a cult-like following since her show's debut, is already exciting fans on social media, who have already taken to Twitter to express their excitment:
@inagarten @FoodNetwork Great News! @inagarten is my cooking spirit animal🤗

— R. Jacqueline Young (@Jacqueyoung) March 23, 2017
@inagarten @FoodNetwork such great news! Watching you cook is such a joy!

— Amanda Hurst (@AmandaHurst616) March 24, 2017
@inagarten @FoodNetwork this is the news we all been waiting for.

— Stacey Henderson (@secsih) March 23, 2017
@inagarten you are the best thing since #slicedbread

— Whitney Gruesome (@megpratt) March 23, 2017