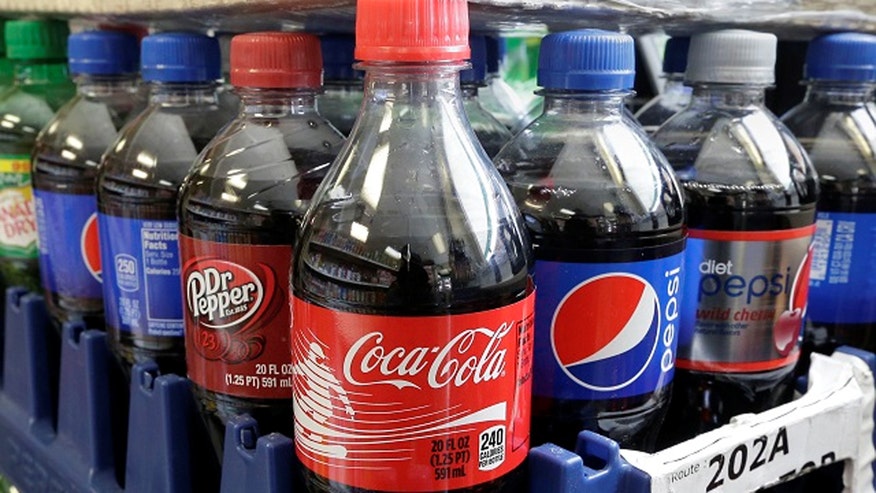 A small business owner is using his sign to advertise against a sugary drink tax in Seattle.
Ryan Hopkins of Burger Boss said he came up with the idea last week, when he learned the tax would double the cost of his fountain sodas.
His sign currently reads "HEY MR MAYOR $5 SODAS? UR POP TAX SUCKS!"
"I wish the sign was bigger so I could fit more on there," said Hopkins.
The walk-up eatery owner said he wanted to make a point that he disapproved of the proposed tax by Mayor Ed Murray, while still being tasteful. He said customers have been supportive of his sign.
Burger Boss uses billboard to advertise against sugary drink tax. Q13's @AnnieAndrewsTV reports: https://t.co/OJfuUfUuzq pic.twitter.com/caI4JGYSJk

— #Q13FOX (@Q13FOX) March 27, 2017
The ordinance would tax sugary drinks two cents per ounce and would include soda, energy and sports drinks, fruit drinks, sweetened teas and ready-to-drink coffee drinks. In-store prepared coffee, 100 percent fruit juice, and infant formula would be among the exempt beverages.
The jumbo soda at Burger Boss is $2.39, but with the added two cents per ounce tax, he said he would have to pass on the added costs to the consumer.
"If you break it down on the boxes of syrup, it basically is going to double the cost on that box of syrup," he said. "We pay about $75 dollars right now, so now we're looking at paying $150 dollars for that box. And in order for me to get the exact same margins that I do now, then I have to double the price of sodas to the customers."
Hopkins said he understands why the mayor is suggesting the tax, but doesn't know why just drinks are being singled out.
"Can we consider putting this on birthday cakes and Krispy (Kreme) Donuts," he asked. "Let's spread it out over everything that's unhealthy."
Hopkins said soda sales can make up 25 percent of his daily business, and if customers choose to go outside of Seattle for their meal because of it, he's at a 100 percent loss.
"I understand you get creative and find some new avenues to pick up some extra money to fund programs, but I just disagree with targeting one particular sugary product."