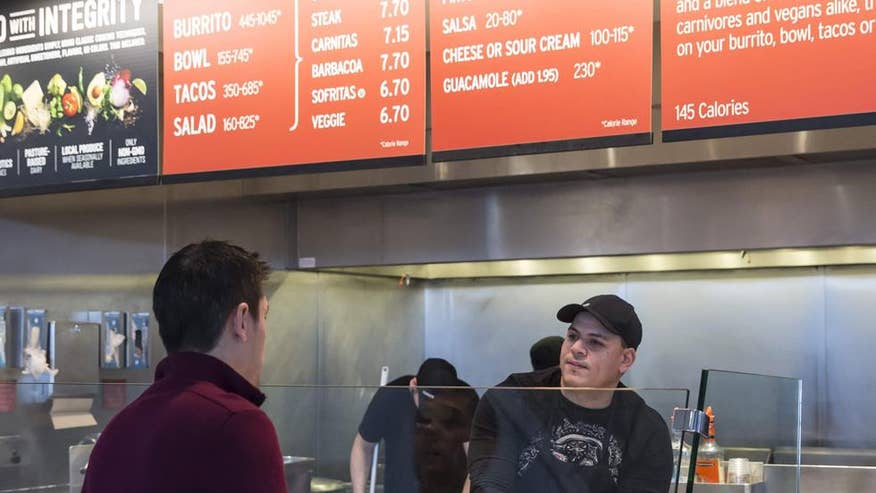 Finally, some good news for Chipotle. On Wednesday, the Mexican Grill won the dismissal of a lawsuit in which shareholders alleged the chain had deceived them about its ability to protect customers from outbreaks of food-borne illnesses.
The civil suit, filed back in January 2016 in the U.S. District Court of Southern New York by lead Plaintiffs Metzler Investment GmbH and Construction Laborers Pension Trust of Greater St. Louis, claimed the chain lied about how seriously it took food safety and the ability to keep consumers from contracting at least seven strains of norovirus, E.coli and salmonella outbreaks that erupted at several locations across the country in 2015, Reuters reports.
The suit alleged that the 2015 outbreaks were partially caused by the company's decision, in late 2014, to move the produce prepping from central commissary kitchens to individual locations. The suit goes on to claim that Chipotle made an effort to blame the suppliers for the cause of the outbreak at its onset.
The shareholders also accused Chipotle executives, including CEO Steve Ells, of suspiciously selling off millions of dollars worth of stock just a few months prior to the food safety outbreaks, hinting that Ells likely knew something might cause the chain's stock price to take a dive in coming months. The judge rejected those claims.
The lawsuit had been seeking damages on behalf of investors who acquired Chipotle shares from February 2015 to January 2016.
Ultimately, U.S. District Judge Katherine Polk Failla ruled that there was not enough evidence to prove Chipotle deceived shareholders about the risk of potential outbreaks or the seriousness of its food safety issues.
FOLLOW US ON FACEBOOK FOR MORE FOX LIFESTYLE NEWS
"There is no indication in the Complaint that Chipotle's projections were inconsistent with or did not account for the Company's assessments of the impact of the food-borne illness outbreaks," Failla wrote in her decision. "And as long as the public statements are consistent with reasonably available data, corporate officials need not present an overly gloomy or cautious picture of current performance and future prospects."
Chipotle says it does not discuss pending litigation.
Chipotle's latest victory comes amidst multiple courtroom battles. The chain settled out of court with 100 customers who became sick by E.coli or norovirus during the outbreak in the fall of 2015. Chipotle was also ordered to pay $600,000 in a gender discrimination lawsuit and most recently, sued for $2 billion for allegedly using a customer's photo without permission.