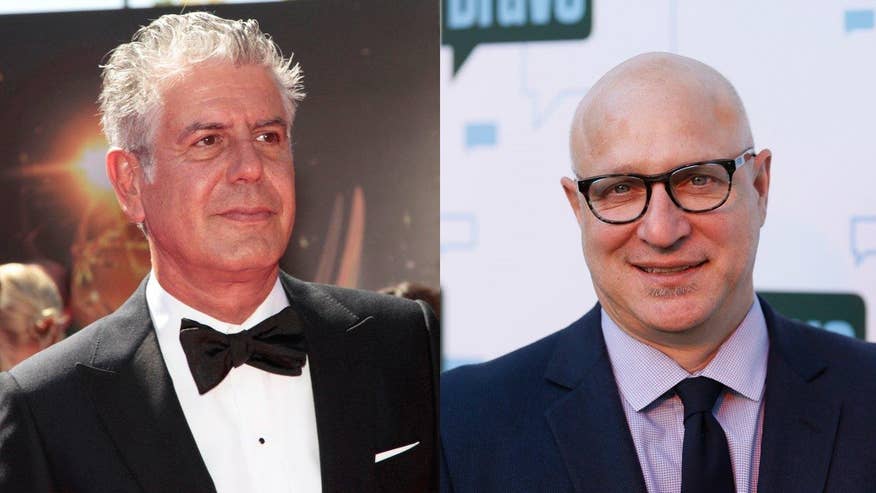 Move over, Dwayne "The Rock" Johnson.
There are plenty of other sexy men around…and they're wizards in the kitchen.
People Magazine deemed the wrestler-turned-actor 2016's "Sexiest Man Alive" last week-- but the annual list now includes a few big names that have foodie hearts pumping... and mouths watering.
The "Sexiest Chefs Alive 2016" list doesn't include any women (it is in the "Sexiest Men" issue, after all) but it does include a variety of chefs, at all stages of life.
ANTHONY BOURDAIN REVEALS SURPRISING FAVORITE NEW YORK CITY HOTSPOT
Topping the list is Franco Noriega, a former underwear model and the chef behind New York City's Peruvian chicken joint Baby Brasa. Bryan Voltaggio, the "Top Chef" veteran who keeps busy as the co-owner and executive chef of five restaurants, came in second.
But there are plenty of chefs on the list well into their 50s-- and beyond.
Anthony Bourdain, the 60-year-old "Parts Unknown" host, was ranked third. "Top Chef's" Tom Colicchio is number-five on the list. Paul Hollywood and Alton Brown, both 54, also made this year's hot list.
5 THINGS YOU DIDN'T KNOW ABOUT GIADA DE LAURENTIIS
James Briscione, the first chef to Food Network's hit show "Chopped" twice-- and the mastermind behind FoxNews.com's original Grumble recipes-- came in ninth.
We love that People isn't being ageist when it comes to their sexiest chef ranking. As Eater also noted, let's hope they show the same love to older female chefs, too.