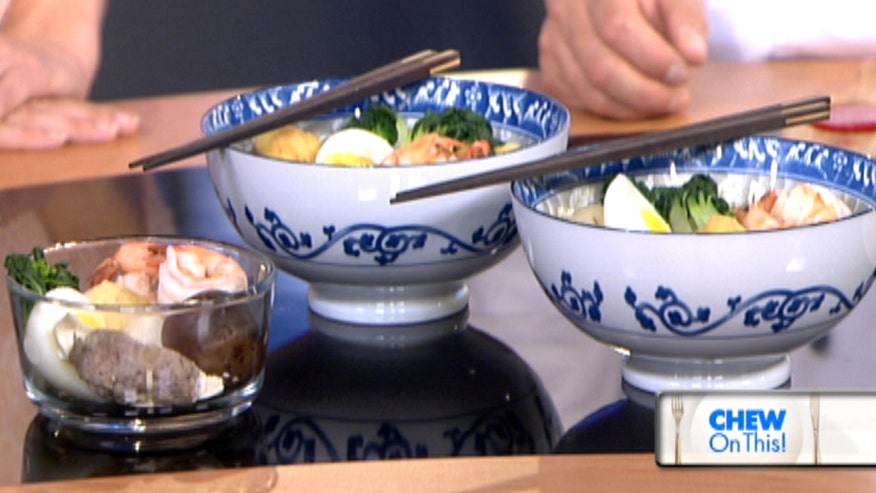 If you haven't been to Singapore, chances are you haven't tried authentic hawker street food.
But with celebrity chef endorsements, an array of complex flavors and plenty of spice, Singaporean cuisine is shaping up to be one of the next big things in food.
Earlier this year, Anthony Bourdain announced that he would be teaming up with K.F. Seetoh, an expert in Singapore's dining scene, to open a 155,000 square feet food hall-- set to be the largest in New York City. Though the market will feature cuisines from around the world, Bourdain has repeatedly credited Asian influences—and Singapore in particular—as inspiration.
"Think of an Asian night market. Eating and drinking at midnight," the outspoken chef told the New York Times said of his massive new hall.
Singapore is a relatively young country—it's celebrating its 50th birthday this year. But with global influences and a seemingly endless array of dynamic street food markets—known as "hawker centers"—the food in Singapore is as diverse and complex as any from an older country.
"Hawker food is a unique aspect of Singaporean culture and very much a way of life in Singapore due to the variety of dishes," Kershing Goh, a director of Americas at Singapore Tourism Board, told FoxNews.com. Hawker centers cater to the busy, on-the-go lifestyle of the small city and provide relatively cheap food full of flavor.
"Singapore has more than 100 hawker centers housing more than 15,000 small food stalls."
The food in Singapore credits influences from India, China, Malaysia, and Thailand resulting in signature dishes like Hainanese chicken rice, a simple dish adapted from Chinese immigrants of poached chicken, rice flavored with ginger and shallots cooked with chicken broth, and chili grab—a messy but flavorful preparation of whole crabs in a spicy, garlic-tomato sauce.
But laksa, a spicy noodle soup, may be one Singaporean dish that best showcases the diversity of cultural influences. Thinner than a traditional Indian curry, but thicker than a Chinese soup, laksa is a coconut based broth prepared with lemongrass, chilis, galangal, fish paste. It has thick noodles and is finished with fresh toppings—similar to a Japanese ramen-- like shrimp, tofu, or pork balls.
"It's lighter and you can eat a lot more of it," said Chef Larry Reutens, Executive Chef of Masak, his private catering company that specializes in Singaporean cuisine. "Indian curries tend to be a bit heavier, they're not like a soup the way laksa is."
We tried it and were blown away.
"There are so many familiar flavors in here, but altogether it tastes like something entirely different," said one Chew on This taster, noting that the broth tasted like a light coconut soup with extra umami.
Reutens' laksa definitely had a kick to it, but not enough to turn off some of the more timid tasters.
"This is my new favorite comfort dish," said another taster, slurping down the wide noodles.
Reutens also prepared Ang Ku Kueh (Red Tortoise Cake,) a tradition Singaporean dessert with Chinese influences. From the outside, the two-inch cakes look like mini red gummy turtles but they are actually made with rice flour, sweet potato and a little coloring from beet juice. Then they are stuffed with a sweet roasted peanut paste.
"It's like a pan-Asian peanut butter cup," said one taster. Ang Ku Keuh are chewy and slightly reminiscent of mochi balls. Peanut butter lovers couldn't resist sneaking one more.
The tiny red cakes, like many authentic Singaporean dishes, are still hard to find in most U.S. cities but Reutens says San Francisco and New York City both have bustling Singaporean food scenes. Of course, if you're looking for the best of the best in hawker food, there's a pretty simple solution.
"Try anything you can get your hands on," says the chef. "But of course you can always hop on a plane and go to Singapore to try out the real thing."