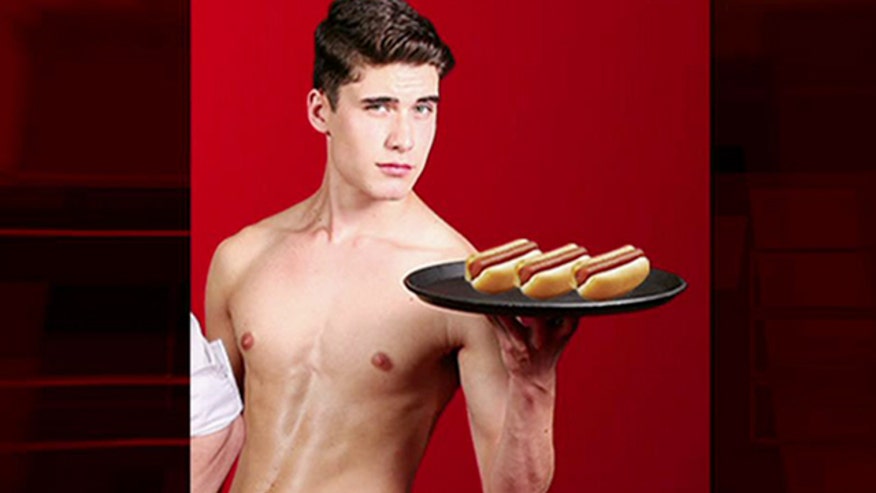 First, there was Hooters—now there's Tallywackers. Get the idea? An all-male version of the not-named-after-owls restaurant opened in Dallas over the weekend with good-looking guys serving American fare like hot dogs, pizzas, and steaks, KFOR 4 reports.
The owner, Rodney Duke, said last month on a morning show that, for a decade, he had wondered why there was no male version of the so-called "breastaurant" eateries that feature scantily-clad female servers.
Now there is one, and while his servers do wear clothes, per Dallas health regulations, they're not exactly overdressed. Tallywackers provides "eye-candy—for boys and girls—great food and a really good time," the restaurant says.
Boys and girls? Yep, Tallywackers is located in the Oak Lawn neighborhood, which has a good-size gay population, Huffington Post reports. "While we are aiming toward the LGBT community as part of our audience, we are also expecting, and welcome, a diverse clientele including women," a Tallywackers rep said in April.
One wonders whether the servers can outperform Mariana Villarreal, a Hooters waitress in Roswell, Ga., who donated a kidney to a longtime customer with cancer, as KFOR 4 reports.
"If he can live two more years happy as he's ever been, that's completely fine with me," she says. (This restaurant owner had an interesting solution when a customer complained his servers should show more skin.)
This article originally appeared on Newser: 'Male Hooters' Opens in Dallas
More From Newser