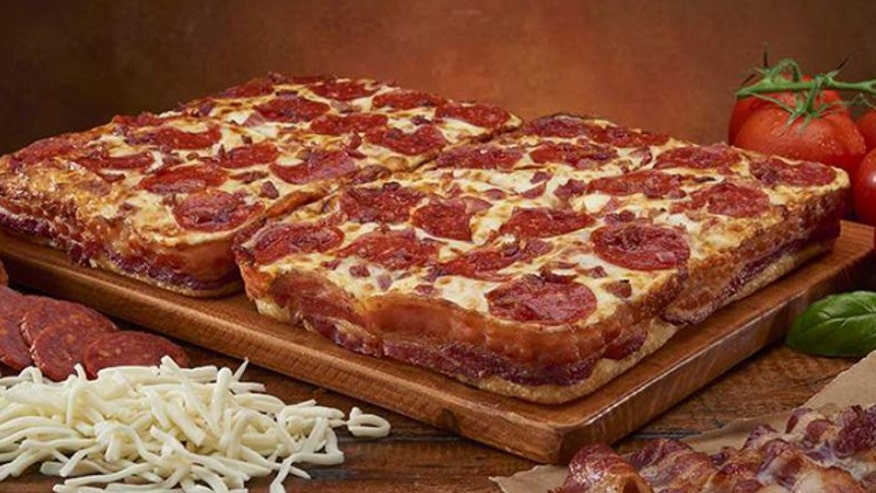 Apparently America isn't over its love affair with love bacon.
At least Little Caesar's doesn't think so. Their latest heart-stopping creation is something you really do have to see to believe. The Bacon Wrapped Crust DEEP!DEEP! Dish pizza is the chain's latest effort satisfy the true meat lovers among us.
The eight-corner, traditional deep dish pie is wrapped up in three and a half feet of bacon.
And if a fence of a bacon surrounding your pizza isn't enough porcine goodness, its all topped off with pepperoni and bacon sprinkles.
So it probably shouldn't come as a surprise that just one slice of this behemoth clocks in at about 450 calories, 23 grams of fat and 830 milligrams of sodium, according to USA Today.
The new novelty pizza is replacing the chain's soft pretzel crust pizza.
From Feb. 23 through mid-April, bacon-lovers will be able to get their hands on a Bacon Wrapped Crust pizza for $12.