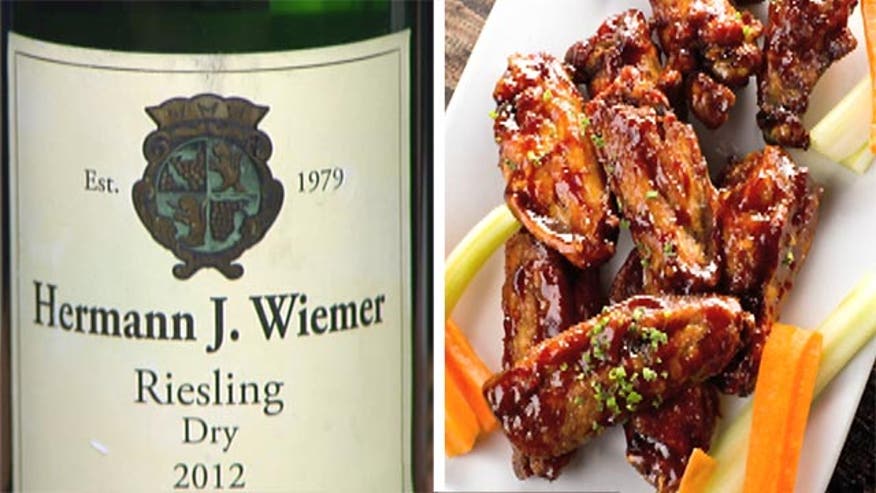 I'm so excited about the Super Bowl this year.

Not because it's going to be a great game with the New England Patriots vs. the Seattle Seahawks.

Not because of the #deflategate nonsense.
But because of I think I'm going to pair a Riesling with my wings!

So fun!

But I can't take credit for that idea. Luis Garcia, Director of Services for Paige Hospitality Group suggested it. The high-end sports bar and lounge The Ainsworth is under their umbrella and they have taken sports bar food and drink to a whole new level.

So Garcia came by with some Super Bowl wine pairings that were worth considering as you start to plan Sunday's meal. And if you're like me – the meal (and the wine!) is just as important as the game.
​
Consider this:

Herman J. Weimer Riesling with House-made Chicken wings

Numanthia Tempranillo with their Mac & Cheese Burger

Moet & Chandon Imperial Champagne with a Thai Kale Salad with Shrimp

Yum.

The Paige Hospitality Group has eight properties and is opening their 9th, another high-end sports bar called The Chester Midtown. It's grand opening is Super Bowl Sunday. So if you're in New York City, it's $50 all you can eat and drink, at 33rd St and Park Ave.

Swing by and tell Garcia we said hello.

Cent' Anni.
Tracy Byrnes joined FOX Business Network (FBN) in October 2007 as a reporter.