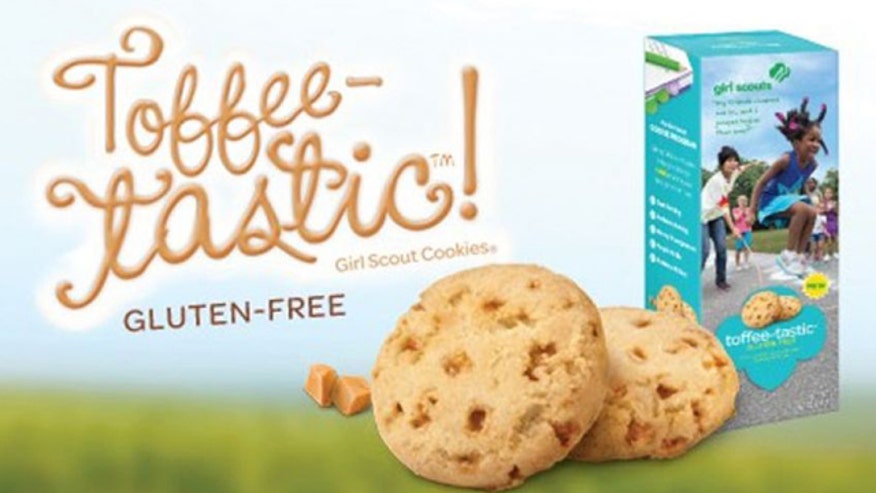 Just when you were about to kick start that diet, Girl Scouts of the U.S.A. announced its 2015 cookie lineup.
Girl Scout cookie fans can now dig into three new flavors this year: Rah -Rah Raisins, Toffee-tastic, and Trios.
Toffee-tastic, a "buttery cookie with toffee bits," and Trios, which include peanut butter, oats, and chocolate chips, are both gluten-free. Rah-Rah Raisins, which aren't gluten-free, are oatmeal cookies with raisins and "Greek yogurt-flavored chunks."
These cookies join the ranks of the Girl Scout favorites, such as Thin Mints, Samoas and Dosi-Dos—which can now be sold online.
Not all varieties will be available in every market. According to Anna Maria Chavez, the CEO of Girl Scouts of the USA, some 1.5 million Girl Scouts sell 200 million boxes of cookies each year.