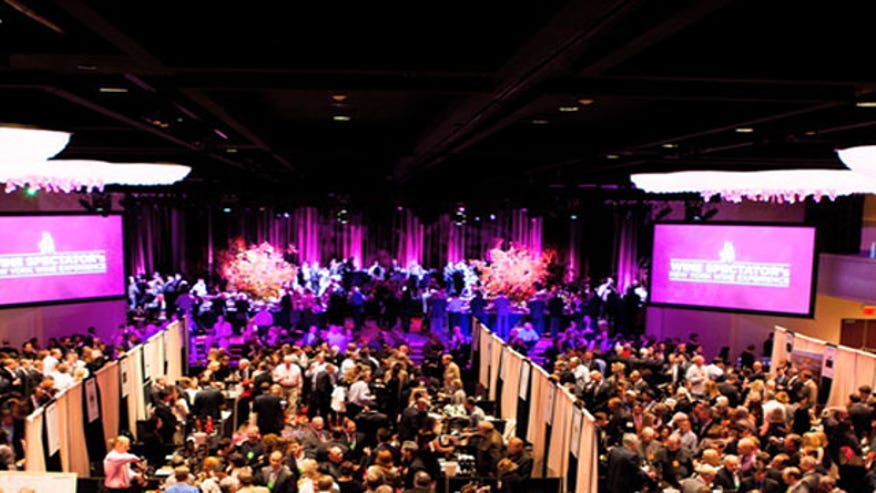 It's Super Bowl weekend --at least for wine lovers – as the 34th Wine Spectator New York Wine Experience comes to the Marriott Marquis for three fabulous days.
Now, unlike the Wine Spectator Grand Tour, which also hits Washington, D.C. and Las Vegas, this event, Oct. 16-18, only happens in Manhattan.
There are grand tastings, seminars, lunches paired with wines and a black-tie gala affair Saturday night to cap it all off.
And the wines are to die for – all rated 90 or better by Wine Spectator. But the best part is that the winemaker/owner comes to pour them.
In the past, Chuck Wagner poured his own Caymus. Prince Robert of Luxembourg was there with his infamous Chateau Haut-Brion. Count Stephan von Neipperg, who we've had here on Wine with Me, poured his Château Canon La Gaffelière (the 2010 recently was named Wine Spectator's #2 wine in their Top 100). Even the Kosta Browne guys were on hand to share some of my favorite pinot noirs.
Even better, all the wine is donated by the vineyards and the proceeds from the event, support the Wine Spectator Scholarship Foundation, which provides grants and scholarships to wine-related and culinary programs around the country, says James Molesworth, senior editor.
So try to come if you're in the area. I'm telling you, walking through the Grand Tasting room is like walking down Hollywood Boulevard --only cooler. Cent' anni.
Tracy Byrnes joined FOX Business Network (FBN) in October 2007 as a reporter.