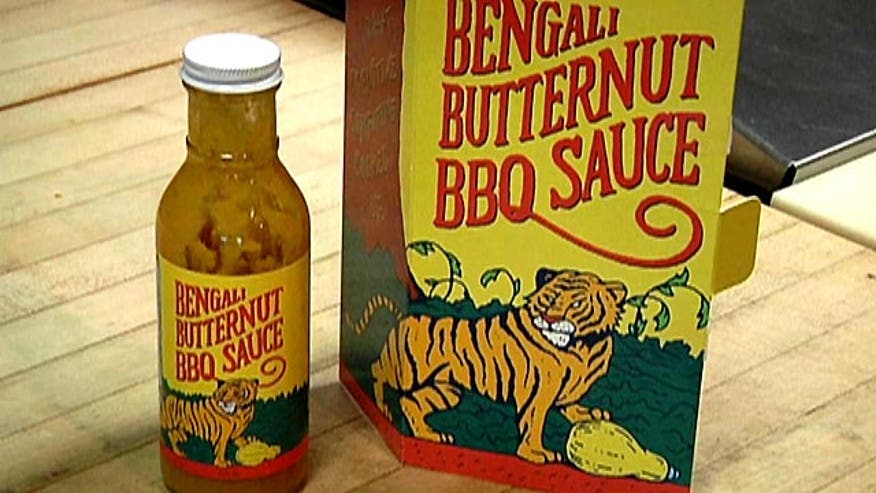 Have you ever been looking at what's in your fridge and unable to figure out what make for dinner?
It's times like this when having a computer might be handy --where you can input a handful of ingredients and it spits out a recipe for something delicious.
Now there is --and it's not just any computer. It's Watson -- the "Jeopardy"-winning supercomputer from IBM.
Chef Watson has stepped into the kitchen and is coming up with new tastes people would find surprising and delicious.
"It's possible to build a system that goes beyond simply retrieving text and help people create things that have never been seen before," says Steve Abrams, the distinguished engineer and director for the IBM Watson Group. "We wanted to answer if computer system can help people be more creative in their own field."
The IBM team put Watson in the kitchen because that's where they believe it would be relevant to most people across cultures. The recipes created by the supercomputer are "not traditional," says Abrams. "The dishes are meant to surprise."
IBM has been working on the cognitive cooking project for about two and a half years. In March, they debuted some of the Watson recipes at Austin's South By Southwest festival with their own food truck that served things like Austrian Chocolate Burritos, Caribbean snapper fish and chips and Belgian Bacon Pudding.
For the Fourth of July, IBM, in collaboration with the Institute of Culinary Arts New York, debuted a small batch of Watson's Bengali Butternut BBQ sauce. It's not your typical BBQ sauce. With ingredients like white wine, butternut squash, dates butter, the nutrition label reads, "Contains: Cognitive Computing, IBM Cloud, Big Data & Analytics." The sauce was produced and bottled by IBM for only a handful of people.
FoxNews.com managed to get one. The taste was definitely, as Abrams says, not expected. Strong on the vinegar and butternut squash taste, it was light and airy, with a strong acid sting on the back of the tongue a moment after taking a bite.
For those who couldn't get their hands on the BBQ sauce and want to try what a computer created, IBM put the recipe on their Tumblr page. But a word of caution for novice chefs with a small pantry; the recipe calls for 18 ingredients, some of which will need to be purchased from specialty grocery stores.
Abrams says reaction of the sauce has been positive. "People were totally not phased by this. On the contrary they were intrigued. The whole idea is to give people, quite literally, a taste of what cognitive computing is about."
The owner and chef of a barbecue restaurant, Flying Mango, in Des Moines, Iowa and FoxNews.com decided to try the recipe to see if we could recreate the sauce.
"Some of the ingredients are more intense than we would traditionally use around here. I was curious, anxious to try it," says Flying Mango's Mike Wedeking.
After trying both the homemade and bottled versions, Wedeking decided the taste wasn't something he would use in his restaurant, but he would try cooking up another Watson recipe if he could.
"Ya know, it's not for me but you know, taste is subjective," he says.
Back when Watson first put on its high-tech chef's hat, it pulled from 25,000-30,000 open license recipes. The original version of the system would put together a list of ingredients for a human chef, and it was up to that chef to determine how the ingredients fit together and how to prepare the dish. This meant the chef needed to figure out what needed to be sautéed, baked, chopped or boiled.
Now, Watson is working with Bon Appétit Magazine, pulling from its database of 9000 recipes, to put cognitive computing into the hands of chefs at home. The beta-version of Bon Appétit's Chef Watson app can tell the chef what is needed and how to cook each ingredient.
The computer has learned what flavor combinations are appealing to people on a chemical level and can suggest what would pair nicely, even if it were not expected. For example, it can determine how a carrot should be cut, if an onion should be sautéed, and how long and what temperature a casserole should be baked.
The cognitive cooking team hopes to be able to expand Watson in the future. They want to help out chefs around the world with creativity and those with food allergies and restrictions to come up with new dishes --each with a unique spin.
"The idea is to have a computer and human come up with something that neither would have been able to come up with on their own," says Abrams.