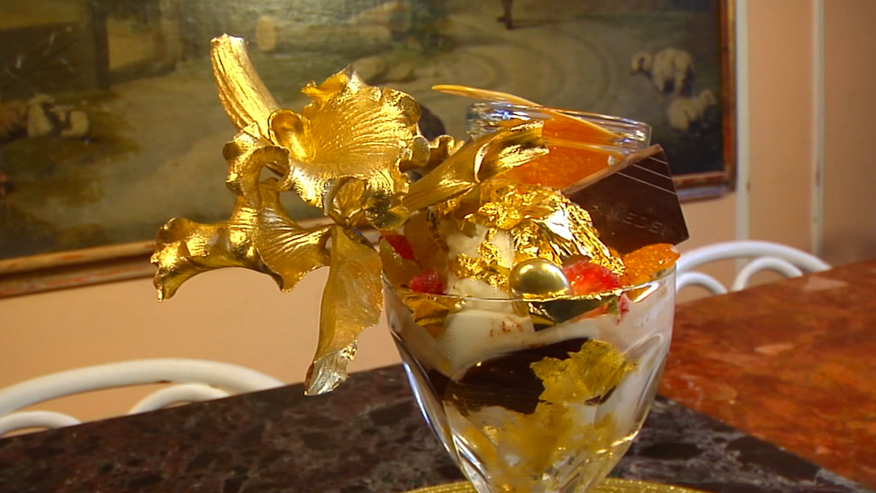 You can buy a lot of things with a thousand bucks: A sofa, a new wardrobe, a round-trip plane ticket to an exotic land.
Or you could buy an ice cream sundae.
Serendipity 3 in New York City offers just such a dessert — Their Golden Opulence Sundae.
The sundae that the Guinness Book of World Records labeled the most expensive is created by lining a crystal goblet (the same used by the Vatican) with edible gold leaf. Three scoops of Tahitian vanilla ice cream, infused with fresh Madagascar vanilla bean are then draped with more edible gold leaf and garnished with golden almonds, candied fruit, and the world's rarest, most expensive chocolates. It's topped off with a gold-leaf orchid and passion fruit-flavored caviar and eaten, naturally, with a solid gold spoon.
The legendary restaurant's creative director, Joe Caldrone shows us what goes into making the world's most expensive sundae in the video above.
And if you're wondering if it tastes as good as the pricetag ... Yes. Yes it does.