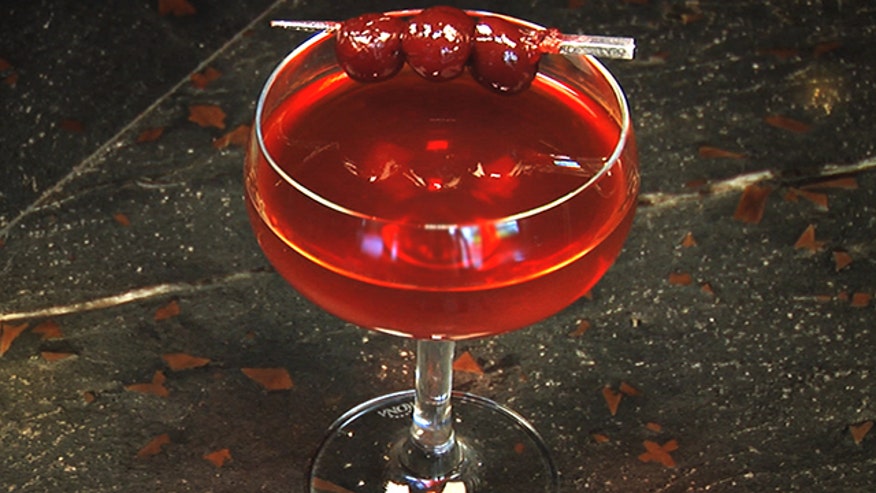 New York City's Arlington Club is known for its steak, but they also have an outstanding cocktail program.
We visited the Manhattan hotspot to find out how bartender Tom Stein make the Jet Setter, which he describes as Arlington Club's take on a Manhattan or an old fashioned cocktail.
Watch the video above to see how it's done, or keep reading for the step-by-step instructions.
Ingredients:
.5 oz. honey syrup*
2 oz. Stranahan's Whiskey
.5, Punt e Mes
.5, Gran Classico
3 splashes old fashioned bitters
3 brandied cherries
Directions:
Combine all ingredients in a shaker or mixing glass filled with ice. Stir until well chilled. Strain into a coupe glass and garnish with three brandied cherries.
*To make the honey syrup, combine one part honey to one part water in a saucepan over low heat. Stir until honey completely dissolves, then remove from heat and let cool. Refrigerate until ready to use.