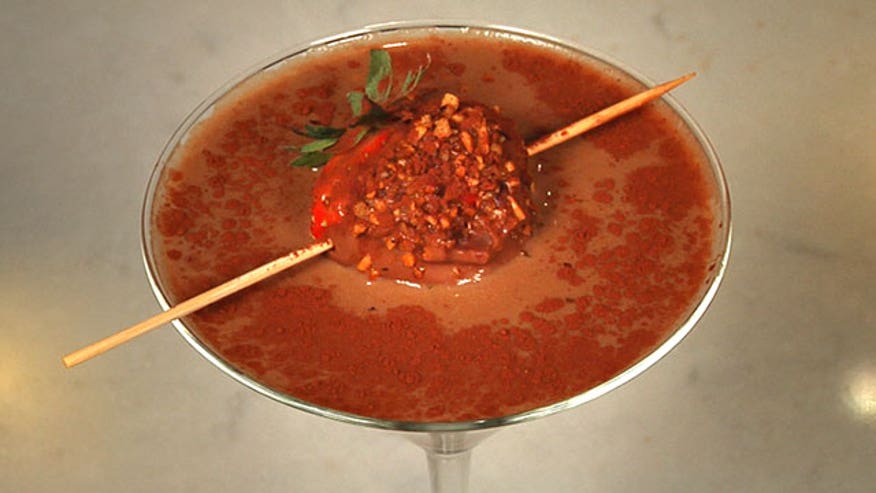 What's more intrinsic to Valentine's Day than chocolate?
FOX News Magazine has compiled an essential list of desserts to surprise your sweetie on the sweetest day of the year.
From cakes to cookies to cupcakes to cocktails, have the sweetest ever Valentine's Day this year.
A brief history of the holiday: Some say it was named for a bishop named Valentine who became an advocate for young lovers and performed secret marriages in Rome around 270 A.D. His end was tragic: he was executed. But before his execution, he fell in love and sent the object of his affection a note signed "Your Valentine." He became a patron saint later on. True or not, it's awfully romantic.
Cards were the first way the holiday was celebrated, going back as far as the Middle Ages. Chocolate came much later. Some say the Spaniards brought chocolate to the new world, and that's when it took off. But chocolate's aphrodisiac qualities have been known since the days of the Aztecs and Mayans.
Whatever the reason, it's a great excuse to eat chocolate.
And remember, this is a no-guilt day. Indulge yourself. And your sweetie. You deserve it.