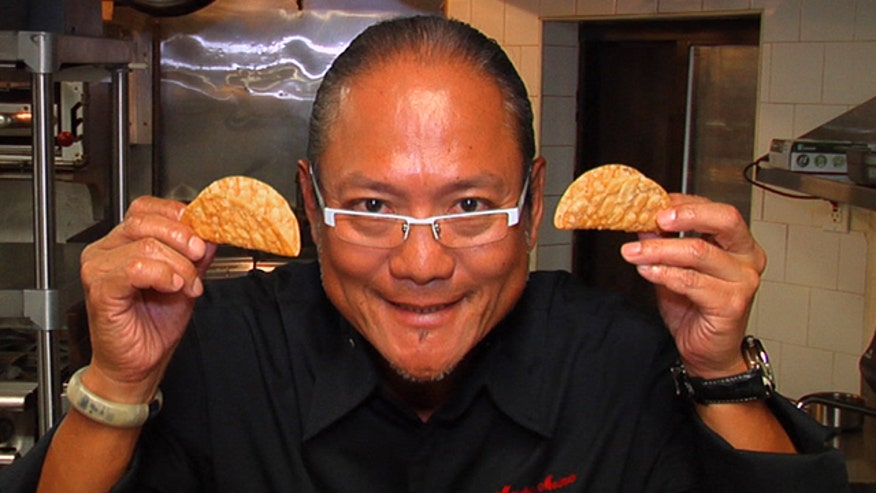 You may know him as the Iron Chef and master of Japanese cuisine, but chef Masaharu Morimoto has a new restaurant in NYC that blends Japanese with … (wait for it) … Mexican cuisine!
And yes, it's as delicious as it sounds.
Morimoto was excited to share some signature dishes from the kitchen of Tribeca Canvas, including his Hamachi Fish Tacos.
For this dish, the hamachi — otherwise known as sushi-grade yellowtail — is diced into small cubes and coated with a mixture of yuzu pepper, chopped jalapeno, chili oil, olive oil, lemon juice and salt.
Then, it's stuffed into deep-fried Gyoza wrappers (which can be found in your grocery store's produce section) and topped with guacamole, sliced olives, jalapeno, red onion and micro cilantro.
Is your mouth watering yet? Watch the video above to see how Morimoto assembles the dish, then try making it on your own.