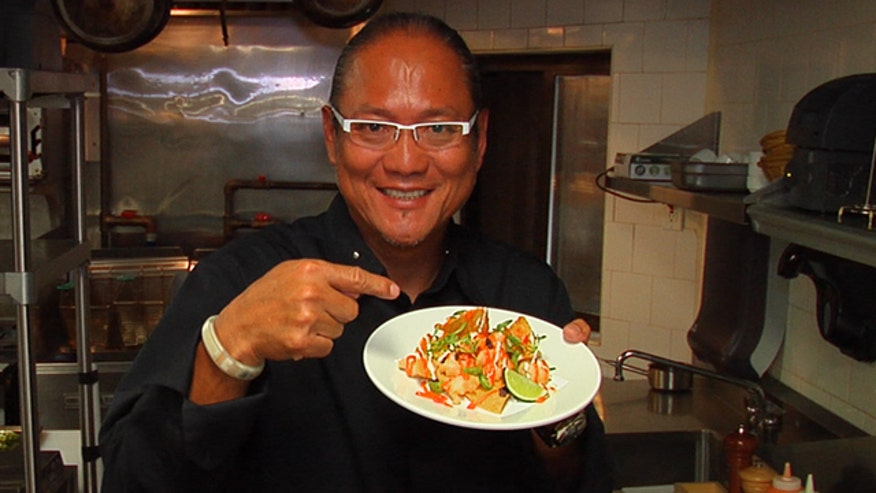 Masaharu Morimoto is known for serving up plenty of sushi dishes, but at his Tribeca Canvas restaurant in New York City, he's offering up something a bit different. Think comfort food with a twist of Japanese cuisine.
When we visited his kitchen, he showed us to make his shrimp tempura nachos.
Morimoto describes the presentation — tasty tempura shrimp topped with guacamole, ranch dressing and a spicy aioli sauce — as the "perfect summer side dish."
Easy to make and delicious to eat? We'll give that a try.
Check out the video above to see his technique.