Top Story
Melissa Rivers speaks out about Joan
Read More
Photo: Reuters
Billy Joel and NY Governor team up for beach cleanup

Report: Avril Lavigne and Nickelback's Chad Kroeger are splitting up
Daily must-read stories from the biggest names in Entertainment
Thank you!
Your subscription has been submitted.
Pic of the day
From scrubs to prison jumpsuits
Read More
Photo: Instagram
Lady Gaga says she's 'very happy' and sober

Melissa Rivers breaks her silence about her mother, Joan.

Jimmy Fallon to pay back bet will host 'Tonight Show' in Chicago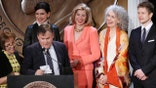 'Good Wife' co-creator said show is done killing characters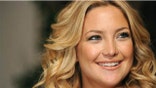 Kate Hudson sees dead people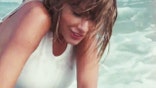 Taylor Swift's wet T-shirt contested
Show More
Top Story
Aldean: Get over my affair already!
Read More
Photo: Reuters
Jimmy Fallon to pay back bet will host 'Tonight Show' in Chicago

E! says 'Fashion Police' will continue without Joan Rivers

Keyshia Cole, Grammy nominated singer arrested on suspicion of battery
Daniele Watts, actress detained by police refuses to apologize

Luke Bryan reaches out to dying teenager on Twitter

Kaley Cuoco-Sweeting: How I found out nude pics had leaked

Jason Aldean: Get over affair and stop calling me 'bro country'

Gerard Depardieu says he can drink 12-14 bottles of wine a day
Show More Stories
Jessica Chastain and James McAvoy star in break up of a marriage in three parts
View More Video