Top Story
Shania Twain reveals she has more music on the way
Read More
Orson Welles' final film may be released

'I Was Here': Beyonce song inspires Iraqi youth peace movement
Daily must-read stories from the biggest names in Entertainment
Thank you!
Your subscription has been submitted.
Pic of the day
Rihanna, Miley show off a lot of skin
Read More
Photo: Reuters
'Brooklyn Nine-Nine' sneak peek: Is there a mole in the squad?

Elle MacPherson gave up drugs and alcohol to stay fit at 50

Why 'Boy Meets World' star Maitland Ward sexes up red carpets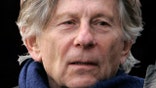 Polanski in hot water again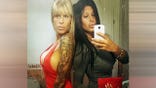 Twins try to look like living dolls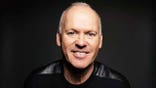 Michael Keaton pours himself into 'Birdman'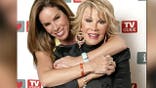 Melissa Rivers hires a lawyer to investigate mother's death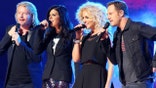 Know Your Bandmate: Little Big Town
Katie Holmes can't lose Tom Cruise
Renee Zellweger's face-change shocker
Grisham: Child porn consumers not as bad as sex predators
Inside the '7th Heaven' molestation scandal
Does Adam Levine's video make stalking look sexy?
Show More
Top Story
Victoria's Secret in hot water
Read More
Roman Polanski questioned in Poland about 1977 sex with a minor case

Victoria's Secret 'Perfect Body' campaign sparks outrage

Tom Cruise and Lindsay Lohan dating?
UC Berkeley overrides student group, re-invites Bill Maher to speak

Jennifer Lopez: I felt 'abused' in past relationships

Shania Twain reveals she has more music in the works

'Nashville' recap: Family drama shakes up love triangle
Show More Stories