Top Story
Cannon: There's trouble in paradise
Read More
Photo: Reuters
'MythBusters' fan favorites Tory Belleci, Kari Byron and Grant Imahara axed from show

Dominican Republic bans Miley Cyrus concert on moral grounds

Courtney Stodden: Gary Busey slapped my mom after he tried to hit on me
Daily must-read stories from the biggest names in Entertainment
Thank you!
Your subscription has been submitted.
Pic of the day
Jaime and Jessica stun on red carpet
Read More
Photo: AP
'LeAnn and Eddie' Recap: LeAnn Rimes worried window for having kids is closing

'X-Men' director Bryan Singer's assault accuser wants lawsuit dismissed

Nick Cannon confirms he and wife Mariah Carey are living apart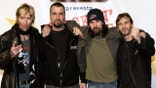 Godsmack loves Boston & Captiva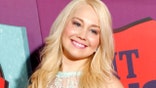 RaeLynn gets personal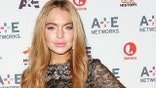 Lindsay Lohan's credit card declined in bar?
Show More
Top Story
Singer says Christians get 'wrong end of the stick'
Read More
Photo: Reuters
Christian singer Colton Dixon recalls faltering faith on 'American Idol' days
'Scooby-Doo's' Daphne goes from size 2 to size 8

Former 'Jeopardy' contestant indicted for assaulting legislator's wife

Robin Williams' ashes reportedly scattered in San Francisco Bay last week

'Blurred Lines' model Emily Ratajkowski: Men need to get over naked women
Show More Stories