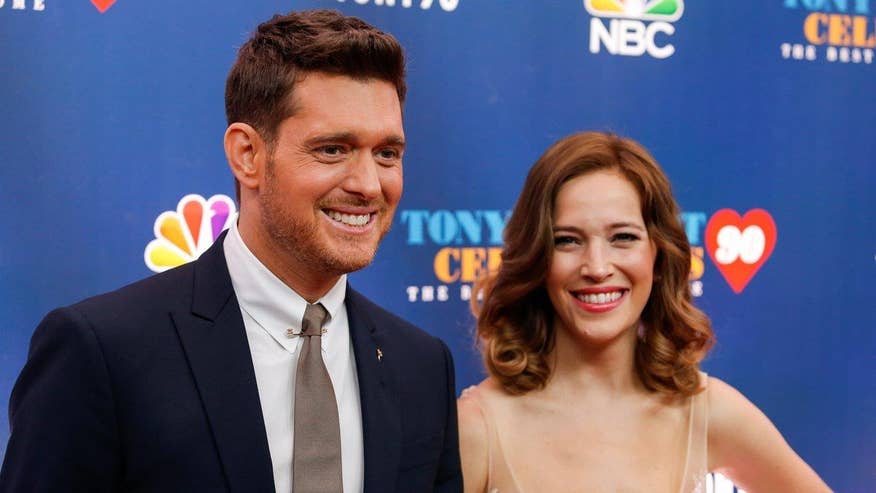 Michael Buble's actress wife Luisana Lopilato spoke out about her son's health, revealing the couple's 3-year-old Noah is doing well after battling cancer.
"I want to share with you that… my son is well," she said in Spanish during a press conference in Argentina.
She said Noah's recovery is a "long process, as you all know."
She added, "But we are very happy."
MICHAEL BUBLE REVEALS 3-YEAR-OLD SON HAS CANCER
Lopilato said the family is now able to think about the future with Noah. She told the crowd it was a difficult subject to discuss, especially since Noah's health issues are so recent.
Lopilato was addressing the crowd in connection to a movie that she apparently put on hold so that she could care for her son. She thanked the entire film team for working with her so she could finish the project which she said she "loved."
She also thanked fans for their support.
In February, Buble shared a similar message, telling E! that Noah was "progressing well."
"He has been brave throughout and we continue to be inspired by his courage. We thank God for the strength he has given all of us," Buble said in a statement at the time.
The couple also has a 1-year-old son, Elias.