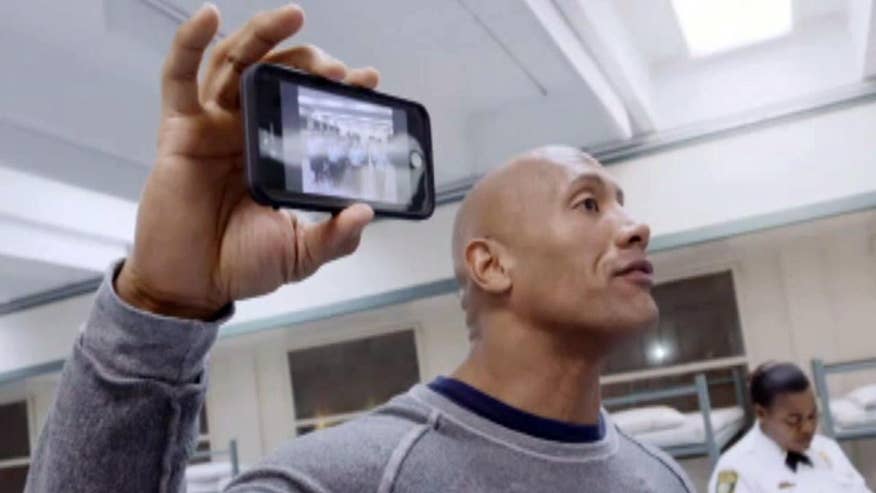 The new HBO documentary "Rock and a Hard Place," executive produced by Dwayne "The Rock" Johnson, gives a look inside the Miami-Dade County Corrections and Rehabilitation Department Boot Camp Program.
Director Matthew O'Neill says Johnson was inspired after the actor was asked to speak at the boot camp.
"I think that the combination of physical discipline…. spoke to some of the things that Dwayne uses in his life to keep on the right track," O'Neill told us. "He's been very public about -- there was a time where he was a wayward youth and there but for the grace of whatever he could have been in boot camp or in prison. So he sees the importance of second chances and the importance of using discipline to reform your life."
O'Neill notes not everyone is eligible for the program.
"You have to have the prosecution, the defense, the judge, and in many cases the victim on board to allow these young men to go to boot camp."
He adds, "So boot camp is an opportunity instead of going to a state prison where you're going to rot away, you have a chance to reform yourself and be back out in six months under community control."
It all starts with intense discipline training which O'Neill says is, "all part of this process where they're broken down in order to be built back up and that's what you see over the course of this program."
The program also includes educational classes ranging from GED classes to anger management classes.
O'Neill hopes the film "shows and humanizes many of the people who are incarcerated."
The HBO documentary "Rock and a Hard Place" debuts March 27th on HBO.
Fox News Entertainment Producer Ashley Dvorkin covers celebrity news, red carpets, TV, music, and movies. Dvorkin, winner of the 2011 CMA Media Achievement Award, is also host of "Fox 411 Country," "Star Traveler," "Fox 411 Big Screen," and "Fox on Reddit."