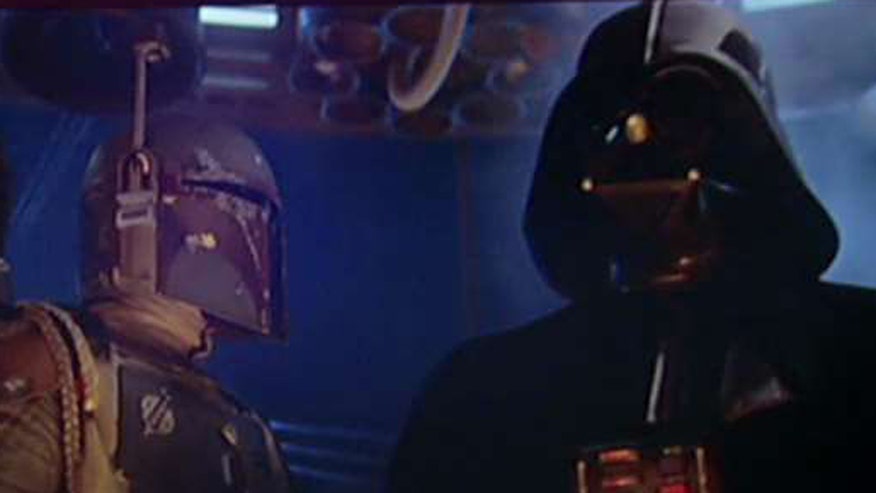 Trump supporters are planning a boycott of "Rogue One: A Star Wars Story," under the #DumpStarWars hashtag, over rumors that the film was re-shot to include anti-Trump scenes.
While there is no evidence for these allegations, the narrative is being pushed mainly by a popular pro-Trump Twitter account "Jack Posobiec," which is also an avid proponent of the Pizzagate conspiracy theory.
Star Wars writers rewrote and reshot Rogue One to add in Anti Trump scenes calling him a racist. Disgusting.#DumpStarWars

— Jack Posobiec (@JackPosobiec) December 8, 2016
LIVE on #Periscope: Star Wars Writers Say Rogue One is Anti Trump Film #DumpStarWars https://t.co/1dsdU3eDRA

— Jack Posobiec (@JackPosobiec) December 8, 2016
Posobiec is also helping circulate a fake breaking news chyron saying the "Rogue One" writers called Trump a Nazi.
Waited all year to see Rogue One on my bday. Sad to hear what they did to it #DumpStarWars pic.twitter.com/dJunknbRKu

— Jack Posobiec (@JackPosobiec) December 8, 2016
White Supremacists Claim New Star Wars Film 'Rogue One' is a 'Jewish Plot'
While the writers never called Trump a Nazi, they have been vocal about their distaste for Trump. Following the election, writers Chris Weitz and Gary Whitta joined the anti-Trump "safety pin" movement.
They also tried to vaguely frame the plot of the movie against Trump's brand of right wing nationalism. "Please note that the Empire is a white supremacist (human) organization," wrote Weitz in a now-deleted tweet. Whitta added: "Opposed by a multi-cultural group led by brave women."
'Star Wars' Writers' Anti-Trump Rants May Hurt 'Rogue One' at the Box Office
The writers unwisely set up the film as being in opposition to Trump, but it is highly suspect that the reshoots were made to subversively attack Trump—especially since the film will be released way after the election and the reshoots were planned way before.
This is just speculation, but some "Star Wars" fans contend that the original cut of the film was too dark and edgy for Disney's tastes and the reshoots were made to reframe the movie towards a cheerier, more optimistic tone. To essentially "Disneyify" it.
But regardless of the reason, politicizing a movie rarely works out well for box office numbers. Just look at the Ghostbusters disaster.
Recipe for an Internet Outrage Scandal: Star Wars "Rogue One" Edition