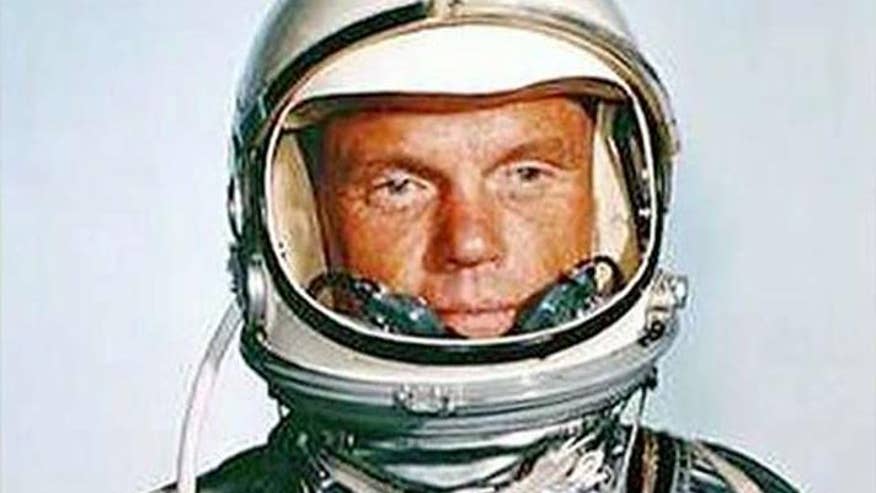 John Glenn was a cornerstone of the early U.S. space program, as chronicled in the 1983 movie "The Right Stuff." Based on Tom Wolfe's best-selling book of the same name, the film told the story of the original Mercury 7 astronauts and featured Ed Harris in the role of Glenn.
"I've always had a huge amount of respect for Astronaut/ Senator/ Citizen Glenn," Harris said after word of the hero's death. "I never had the chance to meet him, have no idea what he thought of the film, but I mourn the passing of this decent and honorable man and send much love and all good thoughts to Annie and his family."
"The Right Stuff" was nominated for eight Academy Awards, but only won four —Best Sound Effects Editing, Best Film Editing, Best Original Score and Best Sound. The film notably, and controversially, lost out on the Best Picture gong, which went to "Terms of Endearment."
Fans of the film took to Twitter Thursday to urge viewings in Glenn's honor.
Guess it's time to watch "The Right Stuff" again. For the 295th time. Godspeed, John Glenn. https://t.co/YNHOCxV4GO

— Robert Wilonsky (@RobertWilonsky) December 8, 2016
John Glenn was The Right Stuff alright: brave, good, dauntless, kind. RIP among the stars.

— Scott Simon (@nprscottsimon) December 8, 2016
Good men ride all the way! God speed John Glenn.https://t.co/JldIOHb7v9

— RonnieJames (@Holydiver757) December 8, 2016
Glenn passed away at the James Cancer Hospital in Columbus, Ohio, where he had been hospitalized for more than a week.
You can follow Blanche Johnson on Twitter @blancheFOXLA.