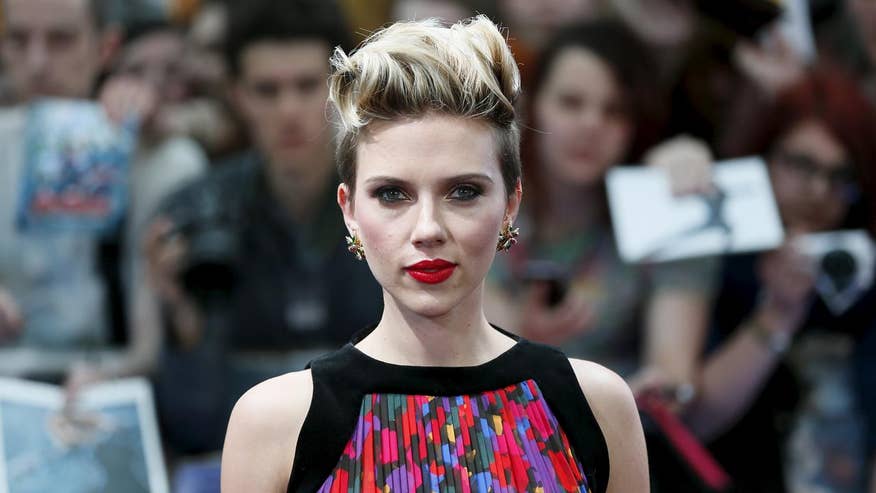 LOS ANGELES – Scarlett Johansson has come a long way since her first film role in 1994's "North."
On Friday, she shared reflected on her career ahead of the Variety's Power of Women Luncheon. She told the FOX411 before the event that her career was built on taking risks.
"I think would say take risks and don't be afraid to fail because the upside of that is just so rewarding," she said. "I think a lot of times, there is so much pressure on women to be a specific way, to be a specific kind of partner, to be a specific kind of mom, to be a specific kind of person in the workplace. I think there is a lot of pressure to kind of uphold yourself to these impossible standards."
The 31-year-old actress said she has become more accepting of herself within the last year.
"I think turning 30, having a child and coming into my own kind of creative space has been really transformative in a lot of ways," she said. "I think I'm probably learning more to accept that it's okay to want things and to verbalize that and not have to be defensive all the time. Learning to be more accepting of myself and less harsh."
She also spoke about transition to a behind-the-scenes role and working as a director.
"I think, for me, it's a natural progression. I have been working as an actor for over 20 years, and I think I find at this stage in my career am probably one of the more experienced people in any given production that I am working on," she said. "I don't mean to toot my own horn, but it just comes with working for such a long time. So I think it's more out of efficiency than anything else or the desire for that."
Johansson attended the lunch at the Beverly Wilshire in Los Angeles on behalf of Planned Parenthood. During the luncheon, she got political, Variety report.
"As most of you know, Planned Parenthood has been under attack for many years now for another service they thankfully offer — providing a safe place for legal abortions," Johansson said. "A women's right to choose what to do with her body shouldn't just be a women's rights issue — it's the year 2016 and this is a human rights issue. A women's right to choose is a deeply personal one and should not be a part of anyone's political platform. It has nothing to do with politics in the slightest. It is about honoring and respecting women and upholding the law. … It is time we all stand united so this conversation is taken off the ballot, so to speak, and out of the mouths of politicians."
She is set to star in the 2017 film "Rock That Body."

You can follow Blanche Johnson on Twitter @blancheFOXLA.