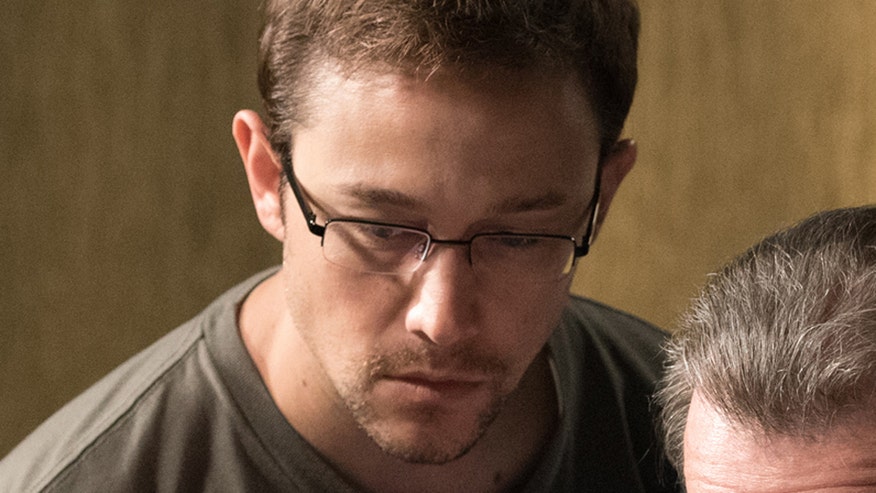 Maybe Edward Snowden's next stunt will be learning to fly a plane. For "Snowden," Oliver Stone's long-awaited biopic about the former National Security Agency (NSA) contractor who is now in Russia after leaking classified information in 2013, had a subpar U.S. box office unveiling.
"Snowden" was comfortably beaten by "Sully," Clint Eastwood's movie starring Tom Hanks as Captain Chesley 'Sully' Sullenberger, the pilot whose emergency landing on the Hudson River in 2009 saved 155 passengers. Sully has now taken $70 million from 10 days, and over the weekend grossed almost triple "Snowden's" $8 million from 2,443 theaters.
At $89 million, this weekend saw the lowest amount of ticket sales so far in 2016. It would have been far worse had "Sully" not continued to capture the imaginations of cinemagoers in red and blue states throughout America, a la "American Sniper," Eastwood's 2014 Chris Kyle biopic, starring Bradley Cooper.
Aware of the edgy matter of "Snowden," which stars Joseph Gordon-Levitt, Shailene Woodley and Scott Eastwood, the eponymous whistleblower participated via Google Hangout from Russia at Comic Con in July to publicize the movie. He also appeared via satellite last Wednesday to talk with Stone for what was billed at "Snowden Live."
Snowden has also been enthusiastically banging the drum for the movie on social media, claiming the political establishment is out to get the film and re-tweeting prominent critical praise:
Congress spent two years writing a report to discourage you from going to see this film. It opens tomorrow. https://t.co/MEUxqvgXPw

— Edward Snowden (@Snowden) September 15, 2016
WashPost, like the NYT, has a very positive review of "Snowden" https://t.co/OE4NFUZxCX pic.twitter.com/IDhunFvYaJ

— Glenn Greenwald (@ggreenwald) September 17, 2016
Putting a positive spin on the weak opening weekend, Jonathan Helfgot, Director of Marketing at Open Road, the "Snowden's" distributor, told Deadline: "'Snowden' is a smart and provocative thriller that connected strongly with audiences. While we'd like to have seen a slightly bigger number for the opening weekend… we expect the movie to thrive for several more weeks."
Other high-profile openings not thriving this weekend were "Blair Witch," the sequel to "The Blair Witch Project," which grossed $9.65 million, and "Bridget Jones' Baby," which reaped $8.65 million, although the rom-com did really well in the rest of the world.
Might Renee Zellwegger be considering joining Snowden in Europe.
This article originally appeared on HeatSt.com.