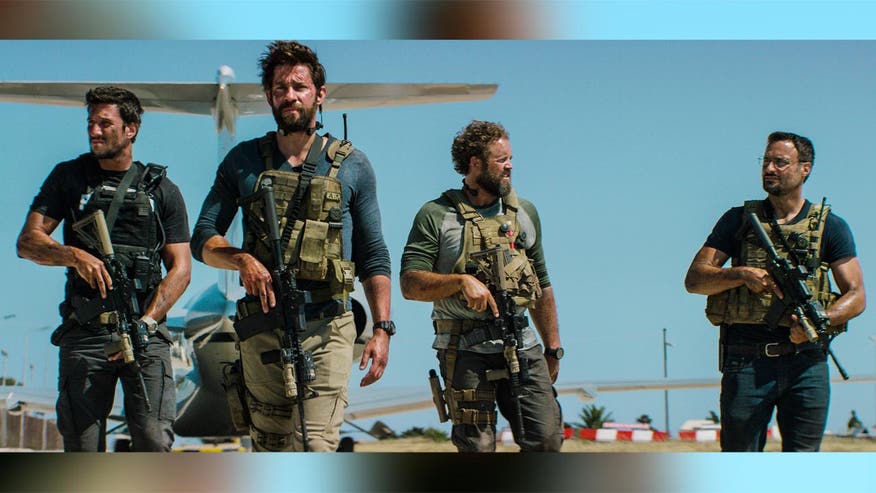 "13 Hours: The Secret Soldiers of Benghazi," Michael Bay's film about the 2012 attack on the U.S. embassy in Libya, is enjoying a huge spike in home video sales thanks, apparently, to Donald Trump and his criticism of Hillary Clinton's role in the tragedy.
"13 Hours" did OK at the U.S. box office when it was released last January, earning $52.9 million. But its distributor Paramount has been taken aback by the fact that since it was released digitally in May, and on Blu-ray/DVD in June, the film has grossed almost $40 million, a colossal return for its home video release (digital purchases are around $7.1 million, digital and physical rentals are at $20.2 million, and $13.5 million is from Blu-ray and DVD sales.)
Although "13 Hours" does not mention Hillary Clinton or President Obama and director Bay has been at pains to stress it doesn't endorse a partisan political viewpoint, the film's release coincides with a renewal of scrutiny over Clinton's culpability for the attack in Benghazi.
In June Trump's son Eric Trump told Fox News about "13 Hours:" "I think in order to vote in this next election, you should have to watch that movie."
Click here for more on this story from Heat Street.