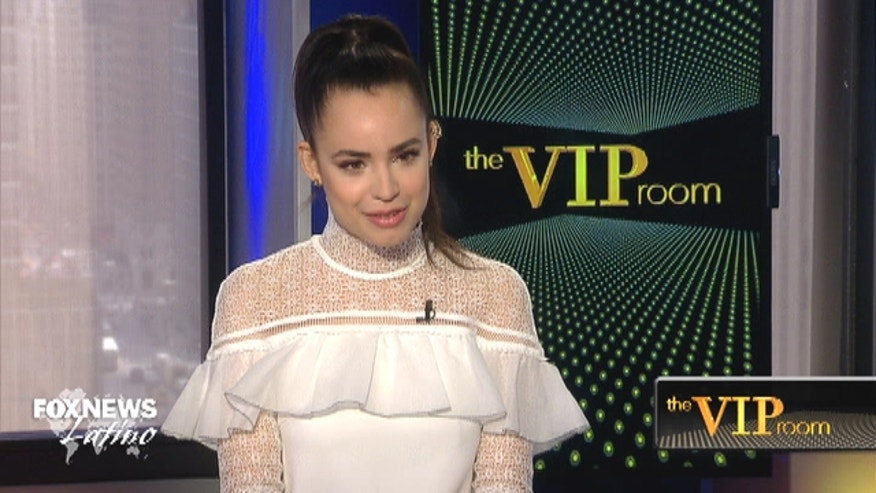 Sofia Carson has traded in her evil powers for a babysitting gig in her upcoming Disney Channel original flick.
The 23-year-old actress is returning to the small screen once again with a remake of the 1987 movie "Adventures in Babysitting," which premieres on June 24.
"'Adventures in Babysitting' is the 100th Disney Channel original movie, which is so exciting," Carson said on Fox News Latino's VIP Room recently. "It's such an honor to be a part of this film."
Carson, who starred as Evie in "Disney's Descendants" last year, plays Lola Perez, a high school senior with a passion for photography who butts heads with Jenny, played by Sabrina Carpenter.
"Lola Perez is a passionate artist. She's a brave, free-spirited girl who lives life by her own rules and marches to her own drum beat, which sometimes gets her into trouble," she said. "It's just a beautiful, uplifting, funny family comedy that we just had the greatest time filming. It was an adventure of a lifetime."
While Carson is not gracing the TV screens, she is performing music. She recently dropped her first single, "Love Is the Name."
"I've been preparing my whole life for this," she said. "I'm very lucky to do everything that I love – which is acting and singing. I love performing, and I am very lucky to do both."
She acknowledged that it's difficult to balance both, and credits her family who has supported her throughout.
"I have an amazing family that helps me and an incredible team," Carson gushed.
Disney's "Adventures in Babysitting" premieres on Friday, but fans can expect much more from Carson.
Lucia I. Suarez Sang is a Reporter for FoxNews.com.
Follow her on Twitter @luciasuarezsang