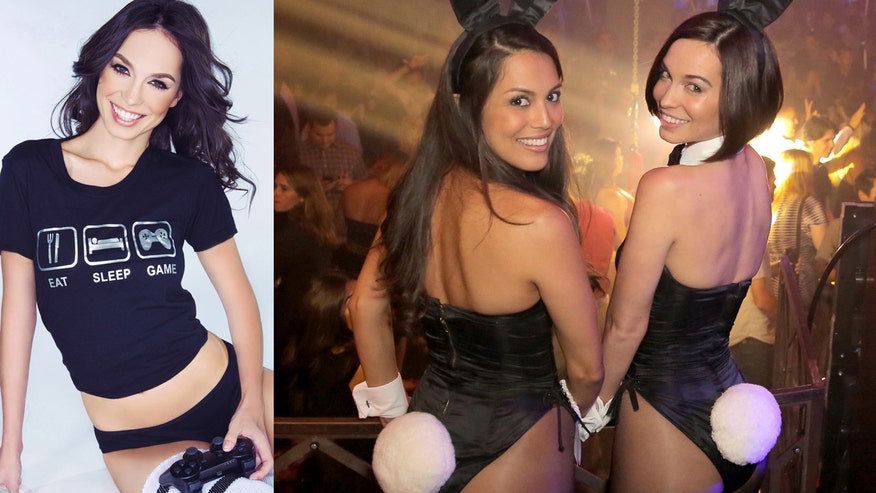 LOS ANGELES – Pamela Horton was a Playboy Playmate of the Month in 2012. But nowadays, Playboy doesn't even do nude shoots, and is working to reposition itself as a lifestyle brand for the millenial generation.
Which is where Horton comes back into the picture, as Playboy's new Gamer Next Door.
"Gamer Next Door is Playboy's response to the change of the new era," she tod FOX411 in our LA studio. "Gaming is really huge, especially to me, and being a Playmate it is a perfect cross platform… I can't believe this is what I do for a living, I get to play video games and meet amazing, fun, talented, super cool people."
It turns out video games aren't only for boys, and Horton isn't afraid to stand up for what she loves.
"Not a lot of people realize that women in gaming kind of have a little bit of harder time," she said. "But I think that the more women that stand up like myself or friends of mine who work in the same industry doing the same thing I do, they stand up for themselves and show I'm not afraid to love these games and these conventions, I'm not afraid to love these TV shows. Stand up for what makes you you and that gives younger women in a younger era the power to stand up for themselves."
Horton said she's also proud to have posed for at Playboy back in the day, before its big shift early this year away from nude models.
"Being a Playmate is a huge honor and at the same time I appreciate absolutely everything that everyone at Playboy has ever done for me," she said. "From the very beginning I have made sure to never ever compromise my integrity or my personality or me as a person."
Horton supports Playboy's non-nude revamp and is happy to be a part of the change.
"I know a lot of people have always thought like 'Oh Playboy is going to go downhill from here,' but to be a part of that change to see it happening right before me. It's less about the looks of a Playmate and more about ... what she is passionate about."
The 28-year-old is proud to make her marks in both the gaming and modeling industries.
"I have been able to make a huge mark on Playboy and the Internet to be able to cross two worlds that people thought one couldn't be possible, and two couldn't be real," she. "I'm here to prove both are very real and very possible."
You can follow Blanche Johnson on Twitter @blancheFOXLA.