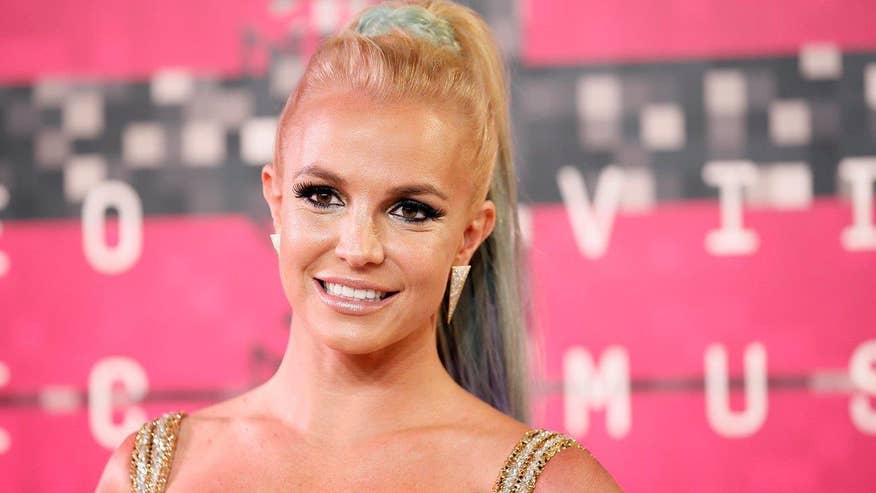 Britney Spears is being honored May 22nd at the Billboard Music Awards with the Millennium Award and a mashup performance celebrating a career that has already spanned two decades. Meanwhile, her Las Vegas Residency at Planet Hollywood Resort & Casino has been extended with a $35 million deal for the next two years, and she has a new album on the way. In her spare time, a smiling Spears can be seen flaunting her fit body on Instagram and posing with her two sons—Sean Preston and Jayden James.

From her gleeful social media posts and booming career it's easy to forget that the 34-year-old mother of two still doesn't control most aspects of her life. She has been under a court-ordered conservatorship since 2008 which stemmed from an undisclosed mental illness and substance abuse in 2007. Her father, Jamie, and lawyer, Andrew Wallet, are her conservators and make key personal and financial decisions for the pop superstar.

Attorney Alana Yakovlev explained conservatorships are generally granted for those people who are unable to manage themselves or their finances. Many conservatorships are temporary. Yakovlev explained Spears' conservatorship is unique.

"Although it is unusual for someone this young to have a conservator appointed, it seems to have worked out for Ms. Spears' best interests," she said. "The probate conservatorship in place for Ms. Spears is different from others in that she retains some autonomy and control over decision making process such as where she resides, although she must consult with conservator as far as financial decisions come into play."

Los Angeles-based lawyer Julian Chan notes Spears cares for her children under the conservatorship.
"Ms. Spears conservatorship seems to have an odd quirk," he said. "While established to protect her from herself, it appears from news reports that she actively parents her children. In other words, someone is deciding she is fit enough to parent but not take care of herself."
And the erratic part of her life from 2007 and 2008 is still making headlines, though the starlet has come a long way.

Spears has recently been forced to face her once self-appointed manager Sam Lutfi in court. He claims that the singer still owes him 15 percent of her 800,000 per month income while the Spears family insists Lutfi fueled her with drugs during her breakdown. Earlier this month, her conservators hinted the singer is stable by allowing her to testify in a deposition against Lutfi, saying in court documents that "giving such testimony is not likely to cause harm to her."
Pop expert Lisa Durden said the Lutfi case has reignited talk of Spears' bad behavior.

"The only reason why we are even talking about her shady past is because of Sam Lufti, who is really nothing but a leech and a hanger on," she explained. "America has turned into a court culture, so people sue for anything, which is exactly what this 'cry baby' is doing to Britney now. It's ironic that Britney Spears' Vegas show is entitled 'Piece Of Me,' which is exactly what that bootleg manager, Sam Lufti is trying to do -- get a piece of her coins after the fact."
Lindsey Carnett of Marketing Maven Public Relations, said fans haven't forgotten about Spears' public meltdown but instead have decided to ignore it.

"Like a protagonist in a story, U.S. consumers love to see the rise and fall of a hero, or in this case, a major celebrity," she said. "I don't think anyone has forgotten Britney's crazy past. Her fans have simply moved forward as Britney has evolved as an artist in her new phase of life."

Pop culture expert and Spears enthusiast Cate Meighan noted that because of her conservatorship, Britney isn't likely to get involved in another scandal.

"Britney's life is so closely controlled by court-appointed people that there isn't much room for new scandal so, of course, people mention her past. While Britney's career has certainly rebounded that opportunity to really connect and bond with her fans seems to have been impeded by her father especially."

And given the success Spears has demonstrated, Yakovlev believes that Britney may be able to stand on her own now.

"When conservatorships are renewed, there must be some form of continual need for the court to continue its jurisdiction. In this case, given Ms. Spears success, I don't believe if she chooses to contest it that the court would deny her that right."

You can follow Blanche Johnson on Twitter @blancheFOXLA.