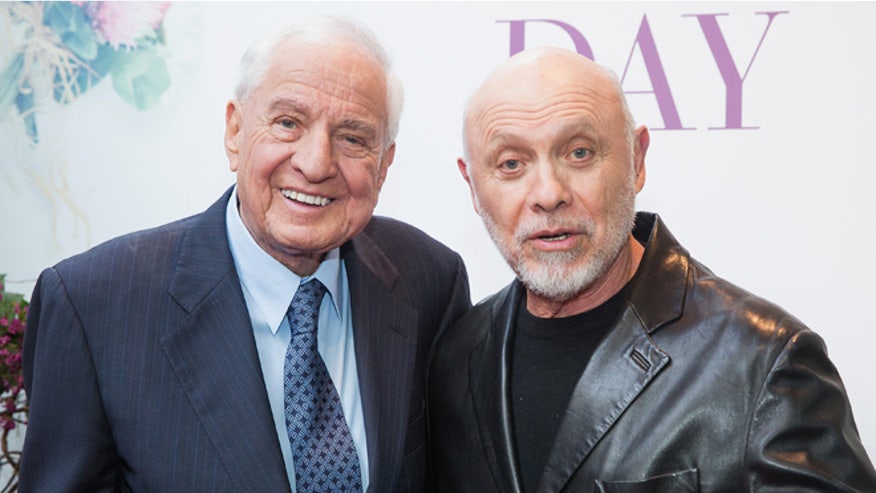 Los Angeles – Hector Elizondo and director Garry Marshall are a winning team.
The two Hollywood veterans have been friends for nearly three decades both on and off the screen. They did their first movie together in 1982 and then went to shoot another 17.
Now they have teamed up again for the upcoming "Mother's Day" starring Elizondo, Julia Roberts, Jennifer Aniston, Kate Hudson and Jason Sudeikis.
"He's kind of lucky for me. He's also a well-respected actor," Marshall told Fox News Latino referring to Elizondo. "We both come from the streets of New York…We played basketball for 27 years together, and now we play softball, senior softball," he added in a recent press day.
Marshall, who directed Elizondo in other movies like "Pretty Woman" and the "Princess Diaries" franchise, praised his friend and co-worker as a perfect assistant to the director.
"He's well respected," he said. "If I have any problems with actors, other directors [will say] 'Let's talk in the trailer,' I say, 'Hector, go talk to them,' I gotta go. Sometimes actors are bothered by things and they won't tell the director, but they will tell another actor."
As for Elizondo, he said that the last time he tried to leave town, a fan at the airport pulled him aside and made sure he was going to be part of the film.
"Yes, I'm going to do the movie," he told FNL. "It's like wearing an old pair of slippers; a nice comfy pair of slippers."
The duo will team up once again for "Princess Diaries 3," Marshall confirmed.
"Of course he'll be in," he said. "He was flirting with that girl – what's her name? She's so cute – Julie Andrews. We would all like to come back and do things together again."
As for "Mother's Day," Elizondo plays Lance Wallace, manager for Roberts' character Miranda. They are also joined by the likes of Aniston, Shay Mitchell and Britt Robertson.
"Working with Jen (Aniston) was so amazing and such a wonderful experience," Mitchell told FNL. "She truly makes you feel comfortable and so welcoming that it calmed my nerves a little bit."
In addition to "Mother's Day," Elizondo, 79, stars in ABC's "Last Man Standing" as Ed Alzate, a conservative outdoor sporting goods store owner.
The actor refrained from talking politics. However, he did say this about the current political climate:
"We need a dialogue. The schism – that polarity – is hurting the country greatly," he said. "The loudest voice is not the one that should be heard."
"Mother's Day" hits theaters on Friday.
Brittany Valadez is a freelancer living in Los Angeles. Follow her on twitter at @brittanyvaladez