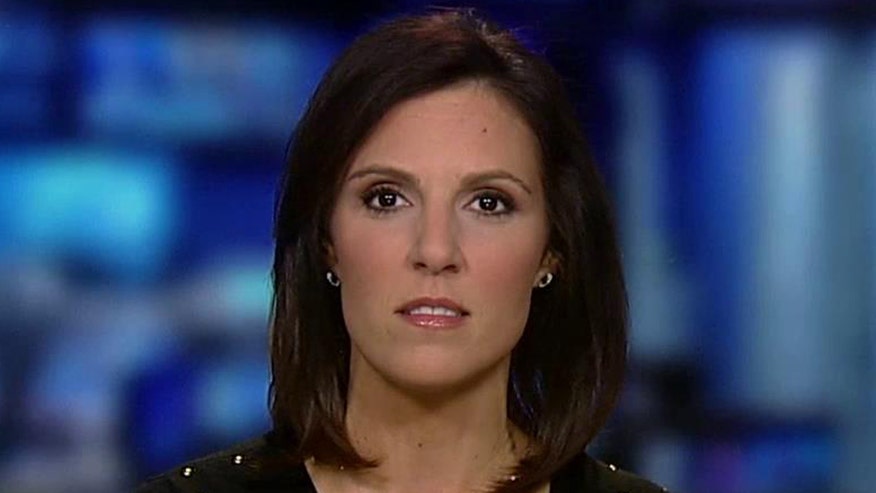 Taya Kyle, widow of former US Navy SEAL Chris Kyle, said her children have learned a lot from their tough life experiences.
The mother of two told FOX411 religion has helped her family.

"I feel like there are a few things that my kids have taken away from all of the experiences, and that is that our faith is always going to be our foundation," she revealed at the Shooting, Hunting and Outdoor Trade show (SHOT show) in Las Vegas.
She said her family leans on their faith because it is constant.
"It is the only thing when life falls apart that can find peace in reliably, consistently. I think the other thing they have learned is that life is unpredictable and it doesn't mean that it is bad. I think they have learned that really horrible things happen and you survive."
Taya Kyle's book, "American Wife: A Memoir of Love, Service, Faith and Renewal" explains how she dealt with the loss of her husband; however, she reveals perhaps the biggest lesson she and her children have learned.

"Tremendous pain and a joyful blessed life really can co-exist and I think that's an interesting dynamic."

Kyle also shared her views on guns.

"…There are a lot of fears from everyone—no matter how they feel about the issue of guns and yet we are in a pretty good position as far as where we are in the country, do we have a ways to go to stop mass killings, of course we do," she explained. "It is trying to find out who has the desire to kill a number of innocent people and why… The people who have that desire, I think will find a way. I also think we can get the guns away from them if we can identify with them."
You can follow Blanche Johnson on Twitter @blancheFOXLA.