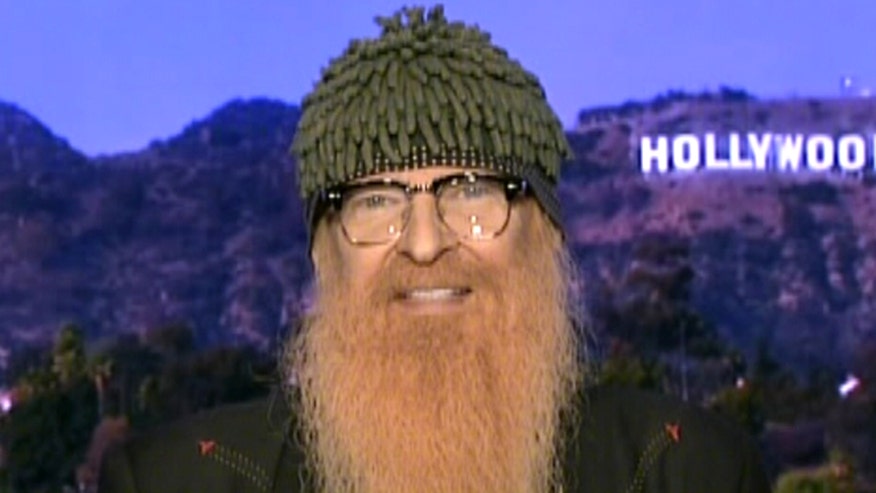 ZZ Top's Billy Gibbons likes beards, legs and cars. The rock legend stars in Discovery's "Rockin' Roadsters" premiering on February 29.
Gibbons love of cars dates back to his classic music videos for "Legs" and 'Sharp Dressed Man" where hot rods were featured.
"We've shared a passion for things that are loud and fast," Gibbons told FOX411. "It kind of goes with the rock n'roll lifestyle, if you want to call it, a lifestyle but without questions cars, things that are loud and fast, yeah it makes sense."
The rocker said the challenge of his show is "finding the old beat up contender and then bring it back to life."
One thing that doesn't need any revamping is ZZ Top, a band that has managed to stay together for 46 years. Gibbons credits that to having "a bit of the magic in trying to outguess who's going to make the first mistake."
We think it's the beards.
"Besides having the luxury of being lazy and not shaving, we're taking the safe route, taking the high road," Gibbons said of his iconic facial hair. "We're not sure what's in here."
Gibbons' beard is even insured by the Lloyds of London, but he wouldn't divulge a dollar amount only saying "it's up there somewhere."
Fox News.com Reporter and FOX411 host Diana Falzone covers celebrity news and interviews some of today's top celebrities and newsmakers. You can follow her on Twitter @dianafalzone.