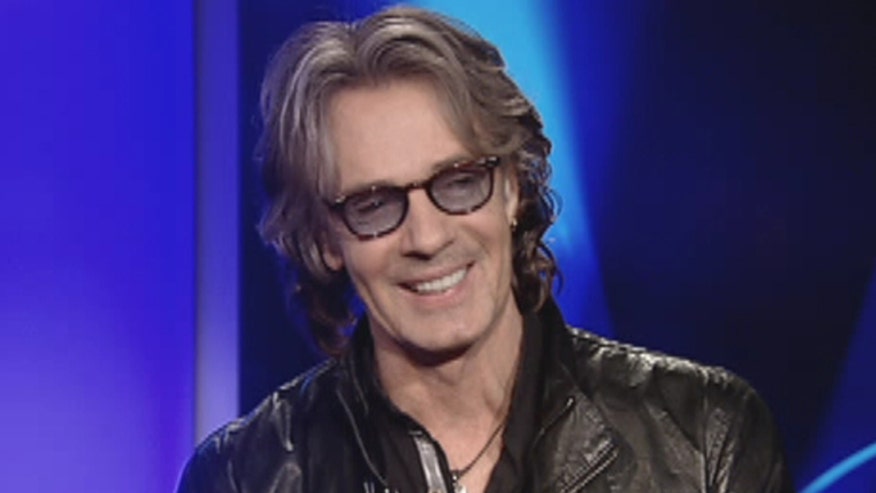 NEW YORK – Rick Springfield is excited to be taking his 18th studio album "Rocket Science" -- out Friday -- on tour.
"It's great to play new music on stage live because that's what keeps the live gig really happening for me," Springfield told FOX411.
But he also knows he had better play hit songs like "Jessie's Girl" too or "they won't let you off the stage."
The new album is signature Springfield, but also has a country influence: "It's a pop/rock album really, guitars and everything, but there is a little pedal steel and some banjo and fiddle playing."
He even wrote one track with Jay DeMarcus of Rascal Flatts.
"Love and sex are definitely in there but there are other things too," Springfield said of his latest effort, adding that after his last album "Songs for the End of the World" it was time to do a positive record. "There's a song called 'All Hands on Deck' which is about standing up and defending yourself, with what's going on in the world, you gotta take a stand, you've got to stand for something."
And as for that set list staple "Jessie's Girl" he's reminded as soon as he plays the first chords how unique it is to have a hit like that. "I'm proud of it, having written the song. As a kid I wanted to have a song that when you first played the opening notes everyone would recognize it because as a fan that used to happen to me," he said. "I'd go to see a band and they'd play the opening riff to a song and I'd know instantly what it was and that's a very powerful feeling."
Fox News Entertainment Producer Ashley Dvorkin covers celebrity news, red carpets, TV, music, and movies. Dvorkin, winner of the 2011 CMA Media Achievement Award, is also host of "Fox 411 Country," "Star Traveler," "Fox 411 Big Screen," and "Fox on Reddit."