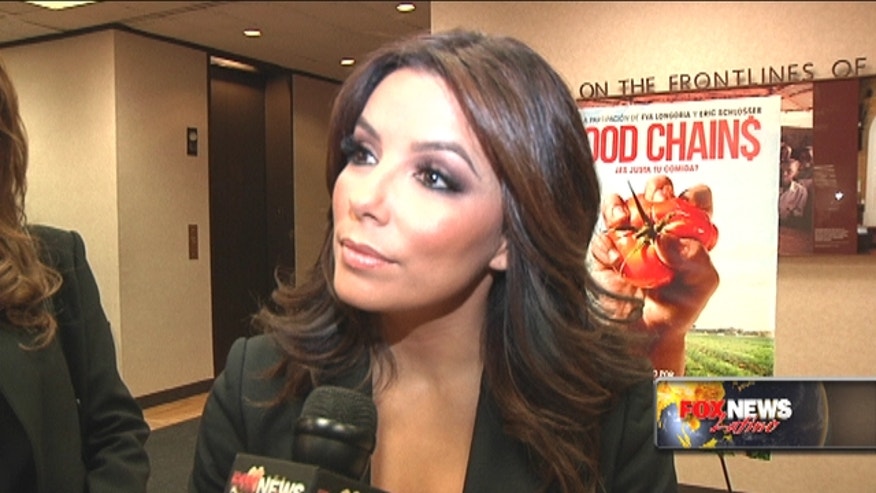 Christina Aguilera went back to 2001 for a quick revisit of her hit song, "Lady Marmalade," to help Hayden Panettiere on "Lip Sync Battle."
Panettiere faces off against Eva Longoria in the hit Spike TV show and to get a leg up, Aguilera produced some live vocals for a sexed-up rendition of the song.
In a teaser clip, Panettiere channels Aguilera with a busty red top and over-the-top blonde wig while gyrating and mouthing the famous Labelle lyrics as performed by the "Beautiful" singer, Pink, Lil' Kim and Mya.
The real Aguilera then emerges from behind a big pink feather fan and belts out the song from the "Moulin Rouge" soundtrack.
Even Longoria was impressed by Aguilera's walk-on.
The teaser clip does not reveal what song Longoria will be performing, but if it's anything like "Lady Marmalade" or the other performances on the show's second season, fans are likely to be impressed.
Aguilera is the most recent big-name star to make a cameo on "Lip Sync Battle" – though the most memorable was Beyoncé, who joined Channing Tatum for some dance moves as he faked singing her "Run the World (Girls)."
Like us on Facebook
Follow us on Twitter & Instagram