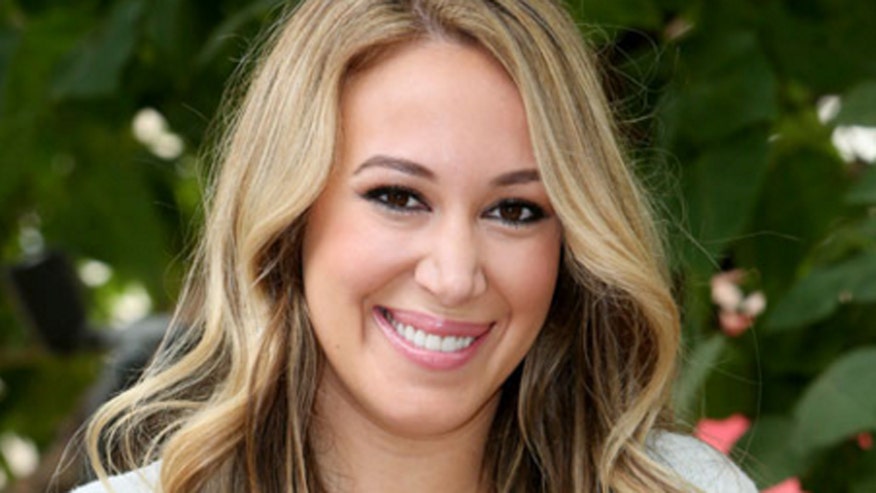 NEW YORK – Haylie Duff isn't one of those Hollywood actresses who lives on kale and beat juice. Duff loves food, and channeled her passion into her food blog, "Real Girls Kitchen," which became her show of the same name on the Cooking Channel.
"I look at this little, tiny blog that I started so many years ago and I had no idea it would turn into something like this," she told FOX411. "And I pinch myself quite honestly that we're going into the third season, and I have a cookbook."
For Duff, cooking is also a way to make a difference.
"I'm here with Feeding America and it's this really lovely way to give back and kind of opened up this whole other channel for me," she said. "We were at the Bowery Mission today and they served 900 meals during the blizzard you guys had the other day, so seeing other people do so many wonderful things with food is really special."
Duff has managed to maintain a healthy relationship with food, despite Hollywood's skinny obsession.
"I think when I was younger I had so much more focus on that," she said. "As I got older and I cared more about other things that tended to be a bit more important than that and a bit more – things that weren't so surface level it just tended to not be as important to me."
She also rejected unrealistic expectations after she had her daughter Ryan.
"There's this very intense pressure to look like you didn't have a baby two days after you had a baby," she said. "First of all, I didn't get offered that deal with the devil. I didn't get to look like I didn't have a baby two days later so that just wasn't an option for me. It's great for people who can look like that, but it's so unrealistic for the majority of women in this country, and it also has the tendency to make you feel bad about yourself."
Fox News.com Reporter and FOX411 host Diana Falzone covers celebrity news and interviews some of today's top celebrities and newsmakers. You can follow her on Twitter @dianafalzone.