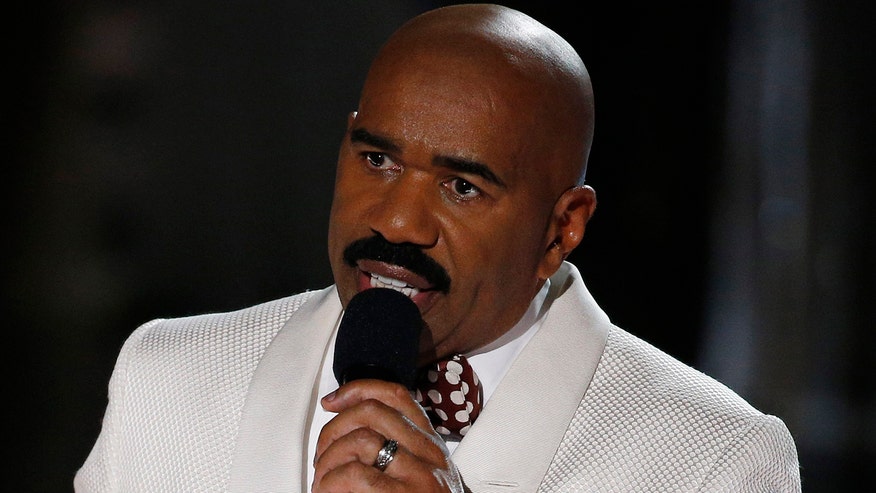 On Sunday night Steve Harvey made a massive mistake when he accidentally crowned Miss Colombia as Miss Universe instead of the actual winner, Miss Philippines. Harvey said he re-read the card and noticed it said "first runner-up" next to the Colombia contestant's name before he asked producers if he had made a mistake.

Talking with reporters afterward, Harvey apologized profusely. But when he took to Twitter to express his sorrow he initially made matters worse by misspelling the home countries of both contestants. Will Harvey's mistakes have a negative impact on his career?

Ronn Torossian, CEO of 5WPR, believes this blunder will hurt Harvey in the long run.
"The brand which will suffer the most from Steve Harvey's gaffe at the Miss Universe contest is Steve Harvey," Torossian said. "What a terrible mistake."

Viewers seemed to agree. They took to Twitter to poke fun at the "Family Feud" host's mix up.
Poor Steve Harvey is never getting asked to host anything other than family feud ever again

— Olivia Jansen (@OliviaJansen95) December 21, 2015
Others quipped Harvey couldn't even be trusted on "Feud."
Can we ever trust Family Feud results again? #MissUniverse2015 #SteveHarvey

— Lauren Vizza (@laurenmvizza) December 21, 2015
Many users declared they were certain Harvey wouldn't be asked back to host the Miss Universe pageant.
We asked 100 people, who will never host Miss Universe again? Survey Says: Steve Harvey #MissUniverse2015 pic.twitter.com/JJotR58ir7

— Greg Johnson (@TornadoGreg) December 21, 2015
However, Alec Shankman, head of alternative programming & digital media at Abrams Artists Agency, believe there will be no long-term impact on Harvey's career.

"While Steve Harvey's mistake on stage is certainly going to garner a huge storm of negative attention in the press and on social media in the short term, in the long run it will be forgotten," he explains. "A plethora of hosts and TV personalities have made errors while broadcasting live, many that could be considered worse than this situation, but time is the blunder's best friend. Steve Harvey is a talented guy and this certainly won't define his career."

Another PR specialist, Mark Goldman, doesn't believe Harvey's brand will suffer in the long run.

"Harvey is one of most recognized faces in America with a clean public image," he said. "He's family and corporate friendly. Between already being extremely successful host of his own syndicated TV show and radio show, owning a dating website and own his very own tie collection - Steve Harvey is powerful brand. We all make mistakes and Harvey will have no problem recovering from this one."
You can follow Blanche Johnson on Twitter @blancheFOXLA.