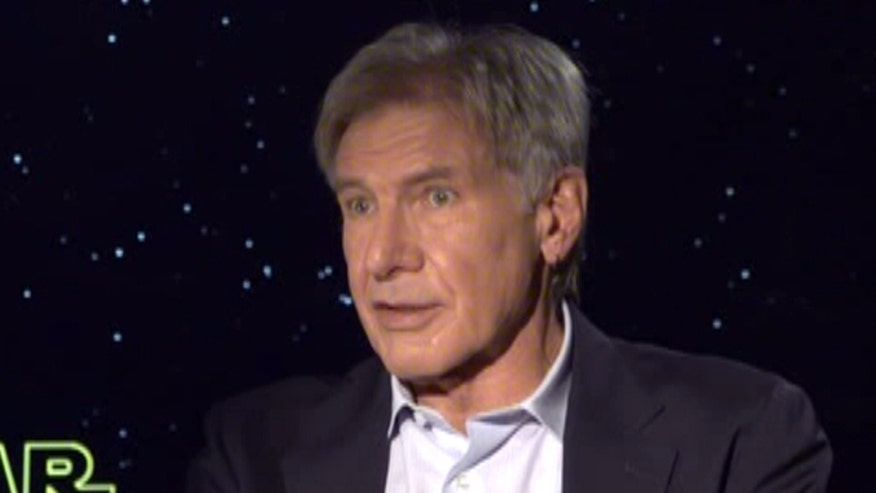 LOS ANGELES – "Star Wars: The Force Awakens" isn't even in theaters yet, but 2,500 actors have already auditioned for the role of young Han Solo in the Disney's next "Star Wars" installment, due out in 2018.
Two thousand, five hundred.
The Hollywood Reporter found out the project is operating under the name of "Red Cup" and casting director Jeanne McCarthy has seen just about every young working actor in Hollywood, including Dave Franco, Ansel Elgort, Ed Westwick and Tom Felton.
"It's the first time someone will ever step in those shoes that's not [Harrison] Ford," Variety film reporter Justin Kroll told FOX411.
It's a role that could make or break a career – and the franchise – says Dan Gainor, VP of business and culture for the Media Research Center.
"Done right, the new Han would add depth to what we know about the character," he said. "Done poorly, he'll undermine everything the first three movies accomplished. Whoever they pick could make his career if he owns the role and does his best to stay within canon."
ThE Han Solo spinoff is set to be directed by the two men behind "21 Jump Street" and the "Lego" movie, Christopher Miller and Phil Lord. Few details have been released, but Kroll says we should soon have a better idea of who the next Ford character will be.
"When you hear the next line of people that are meeting, we will have a clear idea of the route they are going to go and what kind of actor they want for this role," he said. "I think right now there is no real sense because there are so many meetings, but I think before the New Year or maybe before the holiday, you will hear a new list of names to give you an idea of where they are going."
You can follow Blanche Johnson on Twitter @blancheFOXLA.