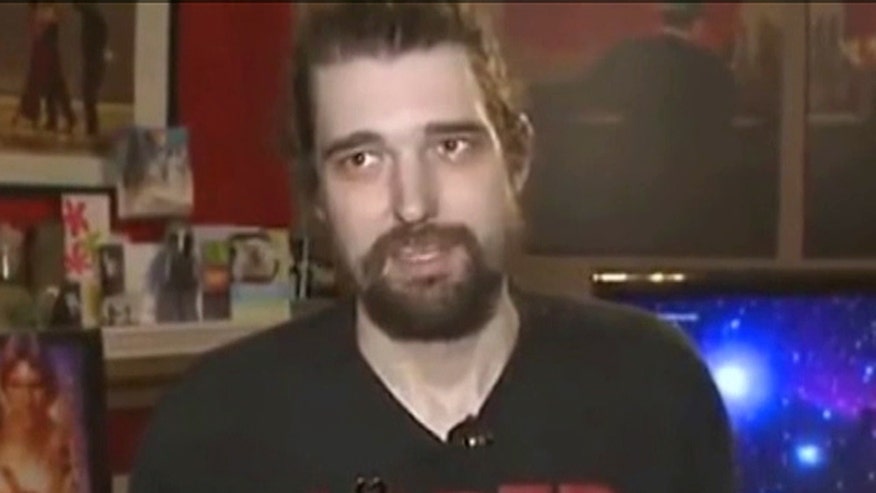 Daniel Fleetwood, the terminally ill "Star Wars" fan whose dying wish to see the series' seventh installment was granted, has died. He was 32.
Fleetwood's wife, Ashley, shared the news of his death on Facebook Tuesday morning.
"Daniel put up an amazing fight to the very end. He is now one with God and with the force. He passed in his sleep and in peace," she wrote.
Directed by J.J. Abrams, the seventh film in the "Star Wars" series, premieres in theaters Dec. 18. But Fleetwood knew he would not be able to survive that long. He was battling spindle cell sarcoma, a rare form of connective tissue cancer. In July, Fleetwood's oncologist estimated he had two months to live.
On Thursday, Ashley Fleetwood posted on Facebook that her husband's dying wish to see "Star Wars: The Force Awakens" had been granted. She said that Abrams had personally called the couple Wednesday to set up the screening.
"Today the wonderful Disney and Lucasfilms made his final dream come true, in the amazing typical Disney way, they really do make dreams come true!" she wrote. "Daniel just finished watching an unedited version of Star Wars: The Force Awakens!!" Lucasfilm, which produces the Star Wars series, is owned by the Walt Disney Company.
This isn't the first time Abrams has letting ill fans see early cuts of his work. In 2013, he screened a first cut of "Star Trek: Into Darkness" for a fan who died days later.