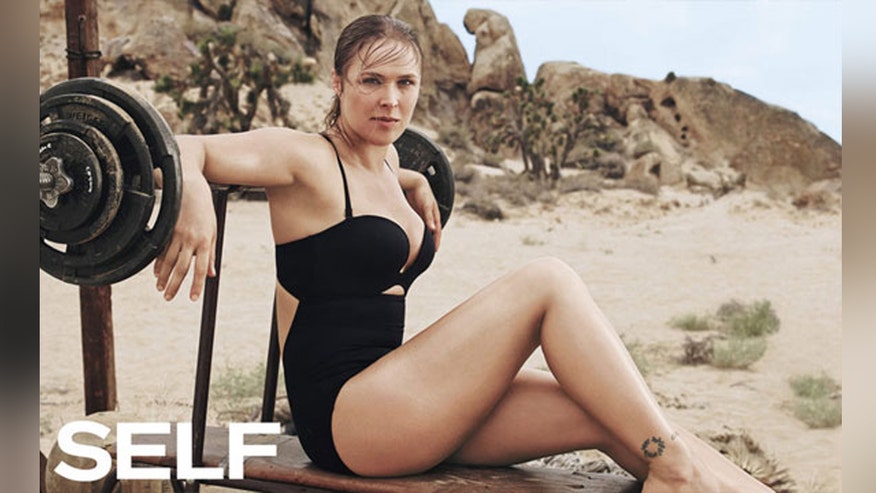 UFC undefeated women's bantamweight champion Ronda Rousey is also an actress, author, Olympic medalist, model, and now also a sex therapist, of sorts.
Rousey recently spoke with Maxim magazine to answer reader questions, offering her opinion on first dates, skinny jeans and more.
The one response that perked us up was her take on what guys should/shouldn't do in bed. A 36-year-old man named "Jack" kindly asked for a "friend." Here it is:
"For what you should never do: Don't bite my teeth! If my teeth are repeatedly hitting your teeth, then there's a problem with what you're doing. That freaks me out. I don't like it. It's terrible. I have a thing about my teeth. Even though I do a sport where I get punched in the face for a living, if your teeth hit my teeth more than a few times, I'm over it already. What should a guy always do? Take his time. In general, a girl takes a minute. He needs to get her ready. You should never need lube in your life. If you need lube, then you're being lazy … and you're not taking your time."
Ironic coming from a woman who typically finishes her opponents in mere seconds. Also sounds like Rousey has had a rough time with mouthy/toothy kissers.
Next up on Rousey's hit list is former kickboxer Holly Holm (9-0) at UFC 193 on Nov. 14.
This article originally appeared on Fox Sports.