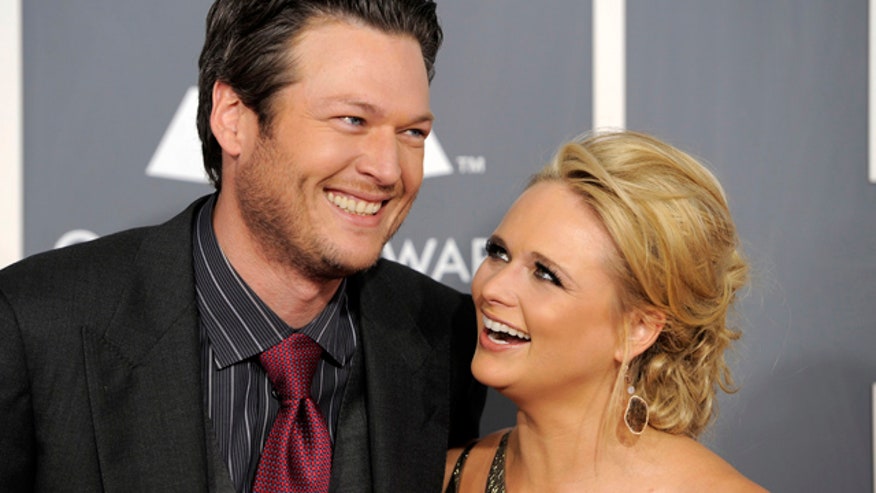 Gwen Stefani and Blake Shelton are speaking out after they were reportedly spotted holding hands at a party together over Halloween weekend.
Entertainment Tonight reports that the two singers came out of actor Jared Leto's Halloween party hand-in-hand before leaving in the same car. They were also spotted together at Adam Levine's party. E! obtained some blurry photographs that they claim are evidence that the two are actually a couple.
"We're just trying to have fun,"Stefani tells Carson Daly in an interview on his radio show.
Stefani announced her divorce from Gavin Rossdale in August. The couple were married for 13 years. She says she was just blowing off steam over the weekend.
"I was literally that party girl that you hear about, when their life blows up and and they're like, 'Oh, I'm going out! Watch me,'" she says. "Life is crazy. My life basically blew up in my face, and now I'm, like, in this new life, and it's pretty awesome, I have to say."
Rumors that "The Voice" judges are dating have been swirling around the Internet and tabloid press almost since the moment Shelton and Miranda Lambert announced their divorce in July. He addressed those rumors obliquely in response to a comment on Twitter from a fan who posted, "No offense, but I'm sick of hearing about QQQATQQQblakesheltons personal life, kind of. Never thought I'd say that! #biggestFan #MoveOn #next."
Even I'm tired of hearing about it!!! Good lord.. https://t.co/FhqhXsxRuu

— Blake Shelton (QQQATQQQblakeshelton) November 3, 2015
"Blake and Gwen are going through similar situations," an unnamed source close to Shelton tells People, adding that they "are flirty. They have spent time together and have drawn support from each other."
Relive Blake and Miranda's Best Duets