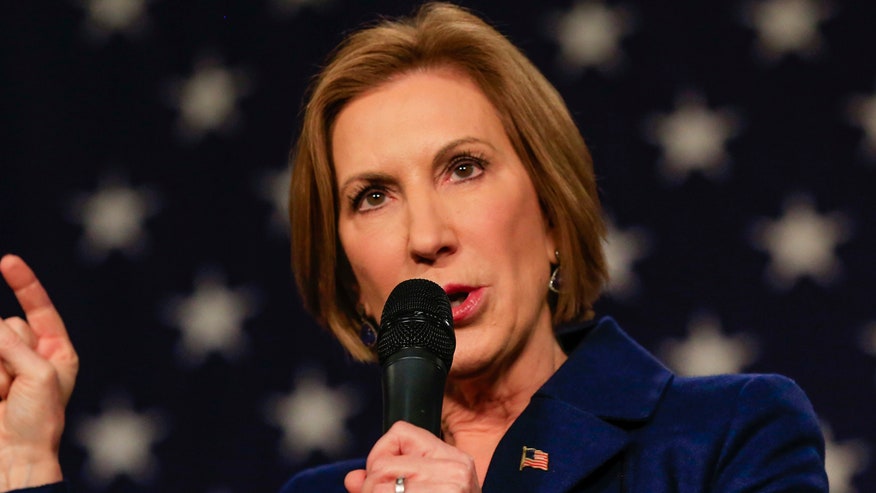 "The View" has sparked controversy yet again on Monday, as the hosts dug themselves deeper into a cringe-worthy battle with presidential candidate Carly Fiorina.

During Monday's episode, "The View" took aim at Fiorina for the second time in days, this time responding to Fiorina's statements about the show after two hosts called her smile demented. Host Whoopi Goldberg had some strong words for Fiorina.
"Carly will be here on Friday," Goldberg said. "I will not, but I do want to point out, Carly, that the last time you were here — and you'll see b-roll running — we welcomed you to our table. We helped raise your profile so you would be included in the sea of men. You weren't worried about any kind of Republican backlash — nobody was backlashing. We were respectful and gave you your due."
Goldberg continued, "Just so we're all clear, you have to know the difference between when somebody's coming for you, when somebody is paying you a compliment and when somebody is saying, 'here's my observation.' If you can get that together, maybe you can be president."

On Oct. 29, Joy Behar and Michelle Collins ridiculed Fiorina's last debate appearance. The hosts branded her smile "demented" and suggested there should be a "smiling Fiorina" Halloween mask on shelves.
The presidential hopeful responded to the comments on "Fox News Sunday." She said she is "tired of being insulted by liberal feminists."

"It will not stop me. It will not scare me," Fiorina declared. "... Let's see if they have the guts to say that to my face."
This is far from the first time "The View" has drawn negative attention in recent months. The show was heavily criticized for comments two hosts made about nurses, which led to an eventual apology from the panelists, but only after several sponsors dropped the talk show. Similarly, the show came under fire after host Raven Symone said she would not hire someone with a "ghetto" name.