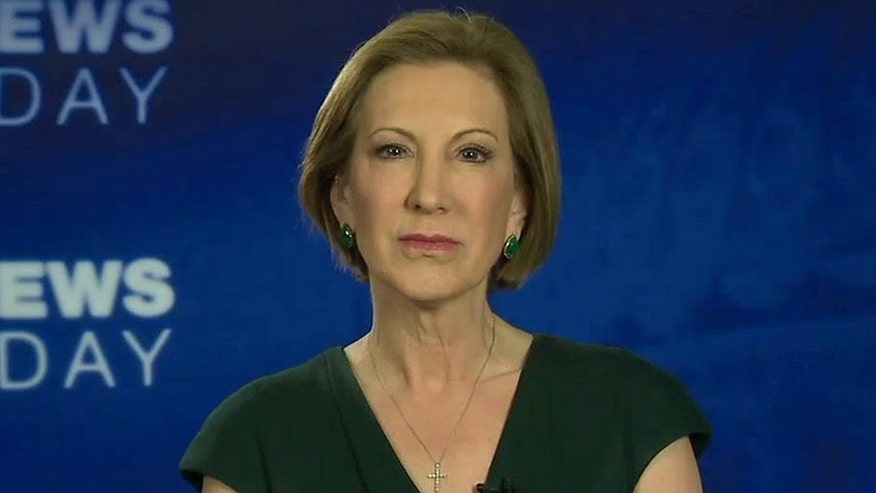 LOS ANGELES – Like Jimmy Kimmel, Jimmy Fallon, Matt Lauer and Stephen Colbert, the ladies of ABC's "The View" have interviewed presidential candidates in recent weeks. Donald Trump, Bernie Sanders, Ben Carson, John Kasich and Martin O'Malley have all been featured on the show. However, unlike other late night talk shows, none of the clips from "The View" have been celebrated; in fact they have barely made any headlines, and when they have it's for the wrong reasons.
TJ Walker, CEO of Media Training Worldwide, explained to FOX411 there is one big glaring error "The View" is making with its coverage.
"The No. 1 mistake 'The View' is making: They're not funny," he said. "Jimmy Fallon, Stephen Colbert and all the others they are comedy shows, so they put a tremendous amount of thought, energy sweat and elbow grease into thinking how can we get a laugh out of this. That's not their area of expertise."
And it seems when the ladies of "The View" attempted to be funny recently they failed miserably. In fact, the show made headlines in the political arena over the weekend, but it was for all the wrong reasons.
The show was slammed by Carly Fiorina after the hosts branded her smile "demented" and suggested there should be a "smiling Fiorina" Halloween mask on shelves.
Fiorina said on "Fox News Sunday" she is "tired of being insulted by liberal feminists." Fiorina will appear on the show for the second time on Friday.
Walker emphasized that comedy isn't a strong trait of "The View."
"That's not their reason for being; they are just a bunch of ladies sitting around hashing about what is going on in the news and other topics too," he said.
Dan Gainor, vice president of business and culture for the Media Research Center, suggested content from "The View" doesn't go viral because of the hosts.
"The problem is that the louder and loonier the hosts have become, the less even their own supporters listen to them," he said. "The reason why 'The View' seldom goes viral is that few watchers ever want anything to do with the program. ABC has reportedly come close to canceling the calcified program. It is long overdue."
Walker pointed out that "The View" lost one of their vital interviewers for maintaining a successful show.
"Barbara Walters was an old pro at milking controversial statements out of politicians going back to the 1950s; she's not on the air anymore," he explained. "They lost some of their top talent and I just don't think it's their strategy, it's not their focus."
Jack Burkman, a political radio show host, noted that certain presidential candidates need "The View" for viewership.
"It depends who you are; if you are Lindsey Graham, or Jon Kasich or George Pataki or someone at the bottom scraping for exposure, sure you want to go on 'The View' and do all you can," he explained. "If you are Donald Trump you have nowhere to go but down in terms of going on 'The View' so why bother?"
According to Variety, producers for the show have been angling to have Hillary Clinton on.
Walker added "The View" isn't a show that creates viral videos because that's just not what they do.
"Creating a viral video isn't something that just happens by chance most of the time," he said. "It happens because hours and hours of thought are put into making the video incredibly funny, surprising or shocking, or all three. And that's not a part of the DNA of 'The View.'"
You can follow Blanche Johnson on Twitter @blancheFOXLA.