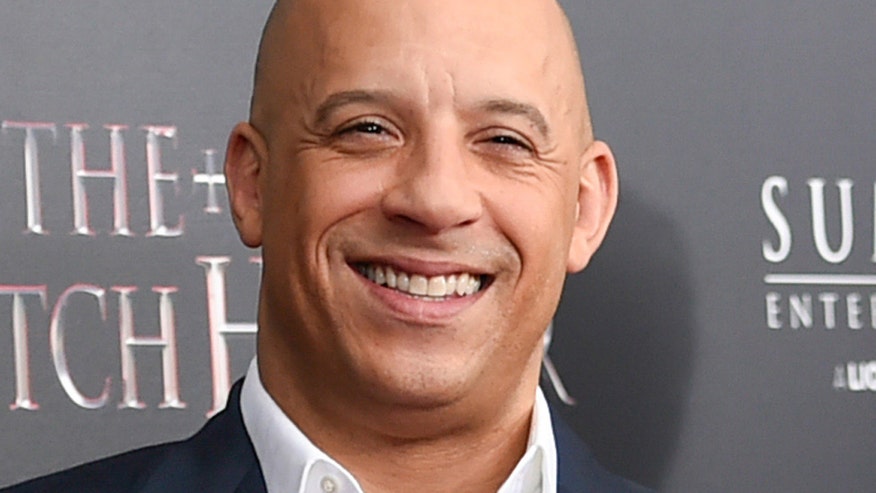 NEW YORK – Vin Diesel plays an immortal warrior facing threat from his past in the supernatural film "The Last Witch Hunter," and it's a character that hits closer to home since the untimely death of his "Fast and Furious" friend and co-star Paul Walker in a fiery car crash in 2013.
"I loved the concept of immortality. Maybe immortality and death was more present for me and more important to me last year than it was in years in the past," Diesel told FOX411.
"The Last Witch Hunter" is a fantasy set against the backdrop of modern New York City. As a struggling actor, Diesel says he once had enough time on his hands to play fantasy games like "Dungeons and Dragons," but that's not the case these days.
"I was so frustrated by 20 years of sending out head shots and begging people to consider me that I ended up directing my own films and I got a lot of success from doing that," he said. "But once I started to do that, there was very little time to spend creating a fictitious world like you would for 'Dungeons and Dragons' and so in some ways it transferred. So my 'Dungeons and Dragons' campaign now is called 'The Fast and the Furious'."
While he won't be directing the next installment of "Furious," he does plan to go behind the camera at some point. "My mother just thinks that I tell stories in an interesting way as a director but she also thinks I tell stories in an interesting way as a producer," he adds. "But who cares what my mom thinks really?"
As Diesel jokes, she can only buy one ticket.
"The Last Witch Hunter" in theaters October 23.
Fox News Entertainment Producer Ashley Dvorkin covers celebrity news, red carpets, TV, music, and movies. Dvorkin, winner of the 2011 CMA Media Achievement Award, is also host of "Fox 411 Country," "Star Traveler," "Fox 411 Big Screen," and "Fox on Reddit."