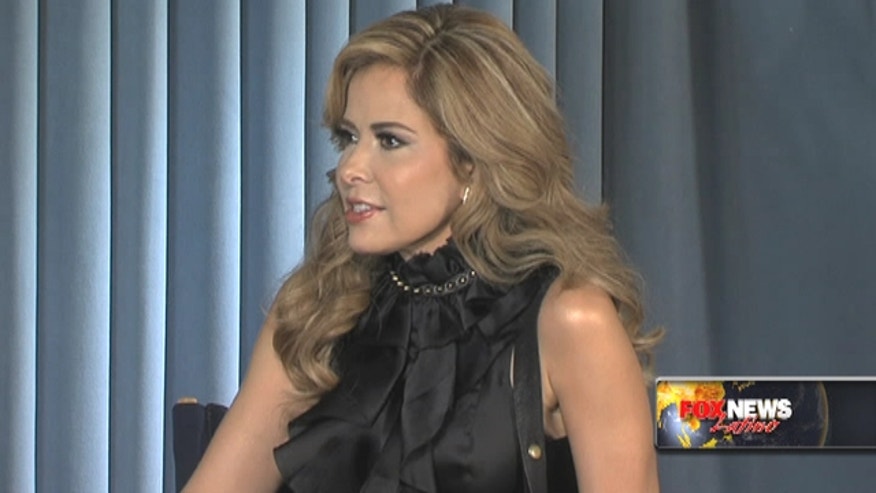 Los Angeles – The name of Mexican rocker Gloria Trevi conjures not only the loud lioness from the 80s – many find it hard to separate her from the underage sex scandal that cost her almost five years of her life in jail.
Her biopic movie "Gloria," out on DVD this week, recounts the tumultuous life of the 47-year-old singer and songwriter, who began her career at just 12 years age. That's when she met her manager and then lover Sergio Andrade.
In an interview with Fox News Latino, Trevi said it is not easy to watch her personal life played out on the screen.
"It was very hard, and I couldn't [see the film] completely," she said, recalling the first time she ever watched the 2014 feature movie.
"In the first scene I started to cry; then I laughed sometimes," she said. "Sometimes I [would] get angry. And finally, I couldn't finish because [it reminded me of] a lot of things," she told FNL.
Trevi and Andrade's relationship wasn't monogamous, as reportedly Andrade would often sleep with multiple underage girls over the course of their partnership. It was her alleged blind eye to this that would ultimately land her in prison for four years and eight months.
She was released in 2004 on the account of insufficient evidence, Andrade never admitting any role in the alleged crimes.
Trevi said she is at peace with her past and all she can do now is keep learning from her mistakes.
"I love my past, because it makes me the woman that I am," she said. "It gives me a lot of experience … I learned to [not] pass judgment about other people."
And life did go on for the irreverent rocker – in McAllen, Texas, where she resides since 2009.
At the end of the month, Trevi will once again be singing "Pelo Suelto," "Zapatos Viejos" and other classics when she shares the stage with Juan Gabriel and other Latino artists in the L Festival taking place Oct. 24 and 25 in Costa Mesa, California.
Brittany Valadez is a freelancer living in Los Angeles. Follow her on twitter at @brittanyvaladez