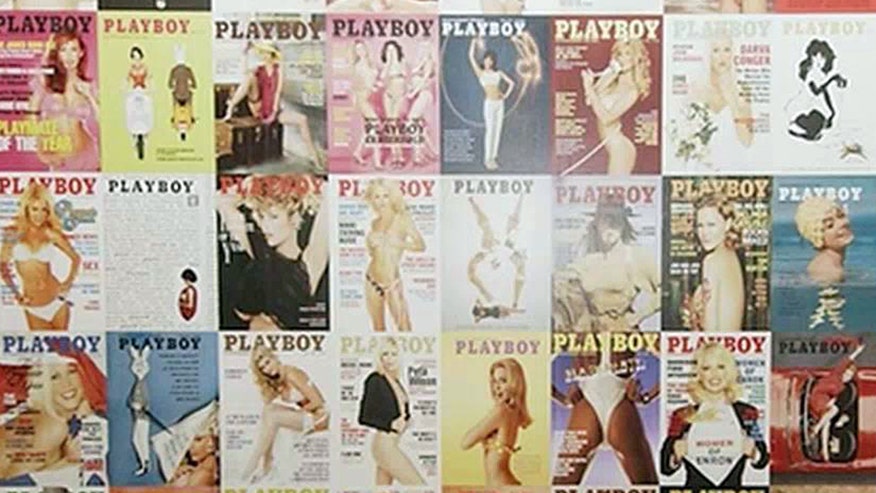 The news that Playboy won't be featuring nude women in its pages anymore rocked the publishing world on Tuesday.
The magazine that launched in 1953 with naked pictures of blonde bombshell Marilyn Monroe became famous for featuring nude photos of scores of famous women, including Kim Basinger, Ursula Andress, La Toya Jackson, and Brooke Burke.
But there were a few celebrities who made extra huge splashes when they appeared in their birthday suits.
Marilyn Monroe
The magazine's first issue featured photos Monroe had taken for a nude calendar in 1949 when she was just embarking on her acting career. The rest is history.
Bo Derek
Derek posed nude for Playboy in 1980 following her corn-rowed debut in the hit movie "10." When her career took a dip, she posed again.
Suzanne Somers
Somers posed for Playboy in 1970, but the photos weren't published until 1980, after she had become famous for her role in "Three's Company," and also after she had denied on the "Tonight Show" ever having posed for the magazine. Oops. Apparently she had a change of heart, because she posed again in 1984.
Pam Anderson
Anderson first appeared in Playboy in 1989 after becoming famous for her role on "Baywatch." She has since appeared on more covers than any other woman in Playboy history.
Farrah Fawcett
Fawcett first posed for Playboy in 1995, but she made her biggest splash when she did it again at the age of 50 in 1997, this time covered in paint and rolling around on canvases making something she called 'body art.'
Lindsay Lohan
The troubled actress posed nude in a Marilyn Monroe-themed shoot in 2012. The pictorial was seen as a boost to her flagging career, and a boost to Playboy's flagging sales.
Kate Moss
Supermodels don't usually pose for Playboy, so when the petite Kate Moss took her clothes off for the magazine in 2014, many saw it as a sign Playboy was trying something new. Little did we know that it was just the beginning of a transformation that wouldn't end until nude photographs would be removed altogether.